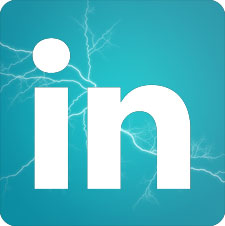 Putting the Power of LinkedIn to Use for Your Nonprofits
back
As a nonprofit, you may know what it's like to be under-appreciated so you may sympathize with LinkedIn. Everyone talks about their Facebook "likes," and their Twitter followers but not so much about LinkedIn. It's under-appreciated, too.
LinkedIn is a powerful and versatile social medium. Use its powerful search capability to find and research donors, board members, partners and staff. Then use your connections to make that all important introduction to the people you want to meet or LinkedIn's InMail features.
If you're stumped, turn to a LinkedIn groups to find answers to nonprofits' most pressing questions.
We've put together a list of Ventureneer resources to maximize your use of LinkedIn.
General
LinkedIn in and on board,

San Francisco Business Times,

November 15, 2012

5 Ways to Make LinkedIn Board Connect Work for Your Nonprofit, blog, September 24, 2012

LinkedIn Marketing: An Hour a Day by Viveka von Rosen,

Fall 2012

Use Social Media to Reel in Big Fish Donors, blog, August 1, 2012
LinkedIn a Powerful Tool for Nonprofits, March, 2012
LinkedIn Lovers & Your Board Can Fundraise, internet radio
LinkedIn: A Powerful Tool for Nonprofits, slides from AFP National Philanthropy Presenation
Board development
LinkedIn in and on board,

San Francisco Business Times,

November 15, 2012

5 Ways to Make LinkedIn Board Connect Work for Your Nonprofit, blog, September 24, 2012

LinkedIn Marketing: An Hour a Day by Viveka von Rosen,

Fall 2012

LinkedIn a Powerful Tool for Nonprofits, webinar, March, 2012
Getting Entrepreneurs on Boards, internet radio
LinkedIn Lovers & Your Board Can Fundraise, internet radio
Fundraising
Partnerships
Staff recruitment