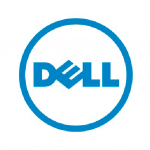 back
Stand Out In the Crowd: How Women (and Men) Benefit From Equity Crowdfunding
Did you know that women entrepreneurs 50% less capital than their male counterparts?
Yet women entrepreneurs generate better ROI than their male counterparts.
Bias and fear of rejection have thwarted the aspirations of many women. Let's get around both these challenges by using new funding options. Stand Out in the Crowd: How Women (and Men) Benefit From Equity Crowdfunding shows women entrepreneurs and investors how they can help each other. The report provides tangible and actionable advice with deliverables, including case studies, lessons learned and marketing best practices for investment crowdfunding as well as how investors are getting the returns they are looking for.
Get the Big Picture: Challenges and opportunities women entrepreneurs face raising capital face
We've created a visual summary highlighting the problem, obstacles and opportunities women face when fundraising for their businesses. Download it here.