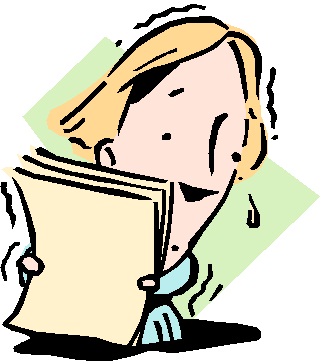 Necessity Births a Company That Relieves Menopause
back
That old adage, "when the going gets tough, the tough get going" certainly applies to end-user entrepreneurs, that is, those people who face a problem, solve the problem, then market the solution.
Take menopause. Please. Well, of course, it's unavoidable and how tough it is varies from woman to woman. For Susie Hadas, it was pretty miserable, especially the dripping sweat of hot flashes.
"I had my aha moment when I realized that being personally cool was not just my issue but the issue of all hot-flashing women," she says.
So she got going. Having long packed lunches and kept cold packs on hand for children, she knew that there was stuff out there that could keep her cool. It was just big, blocky, and indiscreet. After all, you can't put a brick of Blue Ice on your forehead without being noticed.
So she got going. She cut apart gel packs and ice packs, and reassembled them to create something that would be discreet and stay cold for a long time. Thus came into being Coldfront, a sunglass case that keeps two palm-sized gel packs cool all day long. When a hot flash hits, the gel packs can be applied discreetly to forehead or neck to cool off.
User entrepreneurs, such as Hadas, represented a sizable fraction of start-up firms: 10.7% of all startups and 46.6% of innovative startups founded in the United States that survive to age five are founded by users, according to Kauffman Foundation research.
Throughout her startup process, Hadas worked hard to convince men — patent attorneys, manufacturers, investors — that this was a necessary product. They wondered why you couldn't just use an ice cube. Hadas' response, "Got one handy?"
Most of Coldfront's early investment has come from women who "get it," and realize that Hadas' estimate of her target market — 7 million women — is reasonable. In fact, she refers to her first round of funding as the "M-round" for "mom round." Hers is a family business, with her brother and son both working with her.
She used services, such as the SBA's SCORE program, hired agents and designers, worked with manufacturers, sought the advice of marketing experts, and pitched investors for two years.
"It's a fascinating process, a wonderful process and at times, very difficult," she says. "You have to go through a lot and be prepared to fail. You must believe in your product to keep moving."
Hadas has transformed the symptoms of menopause into a company that is creating manufacturing jobs in Rhode Island (the cases) and in Pennsylvania (the gel packs).
Pretty cool!
This post was originally posted at Forbes.
For more articles about high-growth women entrepreneurs, visit Guiding the Way for Ambitious Women Entrepreneurs, Ventureneer's curated source for information women entrepreneurs can use to power-up their businesses.