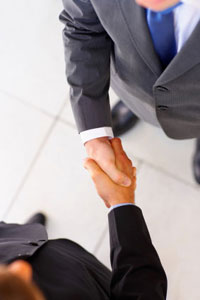 You Can't Be Socially Responsible Without Ethical Standards
back
A strong sense of ethics is essential to social enterprises, corporate social responsibility, and any business, small or large, that wants the respect and loyalty of their customers. Ethics is an important part of doing well while doing good, so Ventureneer has joined forces with Business Ethics, the Magazine of Corporate Responsibility.

You can't be socially responsible if you are ethically bankrupt. Just doesn't work that way. So, to highlight the issues – and the good business reasons for ethical solutions – I'll be featuring postings from Business Ethics and encouraging you to think and talk about ethics.
Business Ethics was launched as a print magazine in 1987 "to promote ethical business practices, to serve that growing community of professionals and individuals striving to work and invest in responsible ways."
It's now an online publication, headed by Michael Connor, an award-winning media executive, entrepreneur, and journalist. He is also executive director of Open-MIC, a non profit organization working to promote a vibrant, diverse media ecosystem through market-based solutions.
My interest in this relationship is simple: I want entrepreneurs, social enterprises, and non profits to succeed over the long term. And I don't think they can if they are cheating their workers, their suppliers, their investors, their customers, destroying the environment or being so focused on the bottom line that they don't think through what the long-term effects of their actions are.
The Business Ethics post Haiti, Charity, and Clarity addresses some of the more egregious ethical blunders in the efforts to aid Haiti and raises questions about how to best help Haiti in the long-term. Is there a way to empower Haitians to help themselves? Or is foreign aid to reconstruct the social and economic problems of the past?
Of note, I think, is the consumer blow-back that Visa has had to deal with when donors found out that 2 to 3 percent of all those online donations was going into Visa's coffers, not to the Haitian relief effort.
To offset the bad publicity, Visa is back-pedaling and donating some money to the American Red Cross. But not enough to offset either the bad faith of its actions or the loss of consumer confidence.
A happier story can also be found at Business Ethics. All socially responsible corporations and social entrepreneurs should be heartened by the report Socially Responsible Mutual Funds Outperformed in 2009. It's data, as reported by Business Ethics, showed that about two thirds of socially responsible mutual funds in the U.S. outperformed industry benchmarks during the 2009 economic downturn.
Which just goes to show, you can do well by doing good!
Now that's the kind of news I like to hear.
Do you think ethics are important to business success? Have you dealt with a tough ethical decision? Where did you go for guidance? What ethical issues do you think we should be talking about?