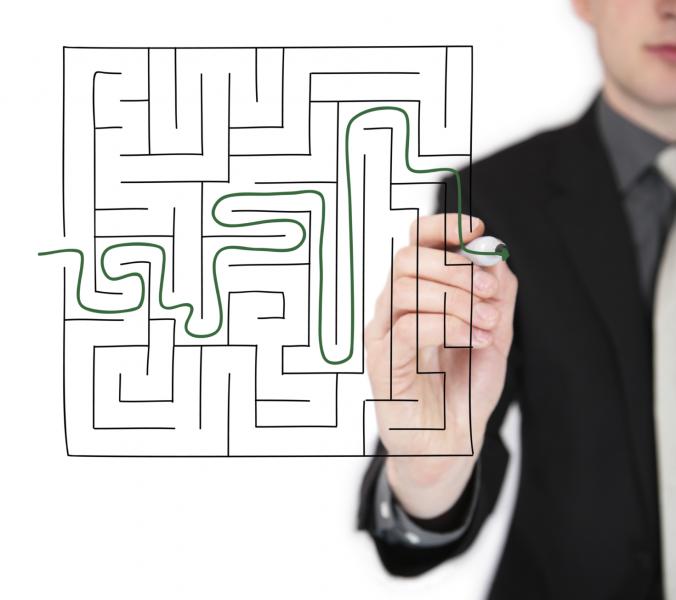 Want Social Media Success? Think Strategically
back
by Mardy Sitzer
It's a bird. It's a plane. No – it's Superman!
It is hard sometimes to know what we are seeing. Far off objects have less distinction then they do when they are up closer to our face. Seeing is not always an accurate picture. So when we talk about Social Media Strategy our vision is usually clouded by a desire for Likes, Fans, and Followers so we immediately turn to tactics that we hope will go viral.
Strategy is more complicated then a tactic or two. When you begin to get involved with Social Media as part of your overall business efforts there are multiple strategies that you should be developing. This overview might be helpful.
WHO DO: that's right, it isn't voodoo or magic that makes this happen so having a clear strategy of just who in your operation will be doing what is important. The same goes if you are planning on hiring a temp, intern or agency. Your strategy should include elements as to what is expected from them as far as performance and results, and include contractual understandings that cover ownership and responsibility.
WE ARE: this strategy should be complete in outlining and defining your company culture and beliefs as well as your brand positioning and personal interaction expectations. Like teaching a child how to behave, you need to set clear rules of engagement for social media activity.
FOR WHO: clients, more clients, even more clients – yes that is an end goal but who you will be engaging with out there in the digital ocean should go beyond clients if you want to grow, achieve authority status and get recommendations and referrals. Define the kinds of companies and individuals who would make great referral sources, and identify the industry pros who can include you in their chats to position you as an industry authority.
INFLUENCE: having an influencer outreach strategy is an important part of getting greater exposure as you begin to grow your own influence. Knowing who has the audience juice will help you target contacts that will have a positive impact on your own Social Media standing.
FANDOM: who doesn't love fans? The best place to start is with your existing clients – having a strategy to make them the heroes in your story might just make you the hero in theirs.
OUR SOCIAL ARMY: your employees might already be out there in social media sites chatting it up with family, friends and who knows who. Don't overlook a strategy around making your employees the most awesome brand ambassadors on the planet.
WHERE'S THE VALUE: take off your salesman hat and drop your pitching fork and explore what matters to your clients and audience – find out where you fit into the bigger scheme of their lives – what are you going to bond around? Then develop a strategy of how to best support and stay engaged – find news sources, articles, other people's blogs and the like to share on your Social Media sites. Let's be honest – it can't and shouldn't be just about you anyway.
COMMUNITY: do you join a community or a couple of communities, or do you build your own – or both? Social Media is community building so understanding how you plan to grow your community, keep them engaged and participating – requires a sound strategy – the tactics will follow.
SPLASH: just like a peacock, every now and again you should spread your wings and create a magnificent display – your story, your goods or services, a contest or promotion, a funny, whatever it is you should have an overall strategy of when, how often, what is needed, what is to be gained.
CRISIS CRUNCH: don't wait until the water is about to take you under. Have a clear and consistent strategy of how to handle negative comments, problems, issues and guffaws – someone might well say or do the wrong thing on line and you should be ready to take action to turn back the tide or risk getting buried alive.
Once you get your strategy set – my guess is that the best tactics will begin to unfold.
Mardy Sitzer is founder of Bumblebee Design and Marketing, which brings smart ideas to life with great design, superior content and delivered with technical know-how. We create the buzz you can bank on with print and digital – our team delivers consistent marketing and communications solutions.