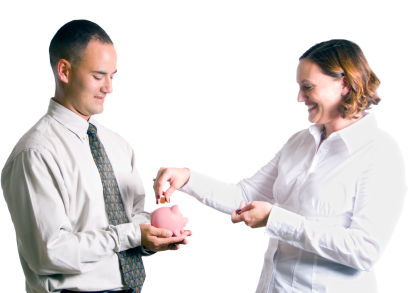 Today's Tough Economy May Open a New Door to Planned Gifts
back
By Lorri Greif
Many nonprofits are seeing their revenues down considerably; even the most loyal supporters are cutting back on charitable giving. If a long-time supporter tells you that they are not able to make a donation this year, this may present the opportunity to finally sit down with them to talk about planned giving opportunities.
Adding your charity's name as a beneficiary for a percentage of a life insurance policy, bank account, or CD is only paperwork.

Making your charity the beneficiary of an IRA or other retirement plan is only paperwork AND it is smarter estate planning for the donor since it may help to avoid double taxation of this asset down the road.
Planned giving is the one form of charity that allows gifting of "tomorrow's" dollars instead of "today's" – something your donors may appreciate at this time.
Here's another idea: If a retired contributor confides that they are worried about outliving their assets, or are concerned about bringing in more income, you may want to suggest charitable gift annuities, deferred charitable gift annuities, or certain charitable remainder trusts, depending on their situation.
The right choice can greatly help your donor's personal financial situation by increasing their cash flow.

The gift locks in future support to your organization.

Often an unbreakable bond of gratitude, loyalty, and partnership is created between your organization and the donor, possibly resulting in larger annual gifts in future years, once their financial situation improves.
Planned gifts generally do not use the same dollars that people use to pay the rent, electric bill or give to charity. They are usually made with assets, not everyday cash flow.
Lorri M. Greif, CFRE, president of
Breakthrough Philanthropy, Inc.
, has more than two decades of experience in the nonprofit community focused on creating and implementing successful planned giving and major gifts campaigns for local and national nonprofits. She has the experience of a seasoned nonprofit fundraiser coupled with the knowledge of a professional consultant. She can be reached at lgreif@breakthroughphilanthropy.com.