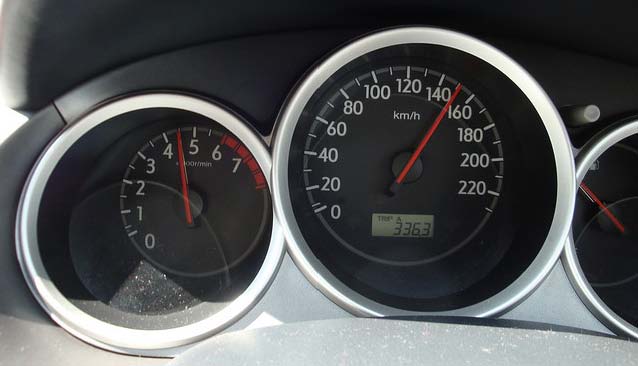 The Strategies Women Use to Rev Up Business Growth
back
In a year when sales for privately held companies grew at the slowest rate since 2009 — 5.4% — the fastest growing women-led companies grew astronomically faster.
Yes, that's right. The 2014 Women Presidents' Organization (WPO) 50 Fastest Growing Women-Owned/led companies racked up $4.9 billion in combined 2013 revenues and collectively employed 22,000 people. Compared with last year's list, the combined revenue of the winning companies grew by a dramatic 53%.
"The companies that made it onto our list this year reflect the continued resourcefulness of women-led businesses," said Marsha Firestone, Ph.D., president and founder of WPO. "The growth of these women-led companies is particularly impressive as the world economic recovery struggles to gain traction. Privately held U.S. companies, on average, ended 2013 with annual sales growth of 5.4%, the slowest rate of sales growth since 2009."
Different approaches were used by these savvy women but some key factors stand out.
1.) Access to key customers is critical to all businesses. Having customers who spend billions on goods and services, such as the Fortune 1000 companies or government agencies, increases your chances for high growth. If the federal government is a customer, women-owned businesses are 23 times more likely to be million-dollar businesses, according to American Express OPEN research about government small business contracting.
Kathy Mills of Strategic Communications, Necole Parker of The ELOCEN Group and Tracy Balazs of FSR credit government contracts for the soaring growth of their businesses. For Ranjini Poddar of Artech Information Systems and Karen Clark Cole of Blink UX, it was contracts with Fortune 500 companies. And for Joanne Santomauro of Ancillare if was big pharma.
2.) Diversity in markets is another important growth factor. Spreading your wings overseas can have many benefits for all businesses, including those owned by women. The benefits of doing business outside the U.S. as SungJoo Kim of Sungjoo D&D, Liz Elting of TransPerfect, and Lori A Blaker of TTi Global know are many:
more customers
increased revenues
greater profits (The United States is a highly competitive market. You may be able to charge more outside the United States.)
less vulnerability to market swings if you're in multiple markets
improved economies of scale
access to a larger talent pool
increased innovation
The 50 Fastest use a variety of strategies to differentiate themselves and create uncontested market spaces:
innovative pricing models
use of technology
product quality
size (global domination is an aspiration for several women)
anticipated customer needs
3. Saving customers money can be a key differentiator cites Jennifer Maier of WDS. So, too, can developing a fixed priced and fixed delivery business model as Anjali "Ann" Ramakumaran at Ampcus did.
4. Technology can be a critical differentiator. To enable BrightStar to scale, Shelley Sun invested in developing patentable proprietary technology to manage all of the activities of the business. Anita Emoff of Boost Technologies also focused on developing patentable innovative products, which allowed her company to stand out from the competition. Shelly Morse of The Mosaic Company used technology to deliver her service in a way no one else was doing at the time.
5. By listening to a customer's frustration, Therese Tucker of BlackLine Systems identified an unmet need that many customers shared. Celeste Gudas of 24 Seven chalks her success up to knowing trends in the market, which allowed her to anticipate customers' needs as key to her growth.
Of course, quality always counts. When you're one of 36 companies providing tractors, the best way Zeynep Erkunt-Armagan of Erkunt Traktor Industry found is to stand out is product quality.
Other strategies were cited less often, but are still worth mentioning. Like BrightStar, building processes that were replicable was key to growing Trans-Expedite for Keeli Jernigan.
Phyllis Newhouse of Xtreme Solutions cited finding a mentor as critical to achieving the level of growth she wanted.
When their industry changed, pivoting to a new business model was key to success for Teresa Sherald at Diversity Search Group and Shari Dingle Sandifer of Avant Healthcare Professionals.
None of these strategies is new or unique to women. As with all stories of success, it's not just the strategies that count; it's using them skillfully. The real story here isn't strategy, it's the skill with which these 50 entrepreneurs used them to beat the odds … and the economy.
Photocredit: siddharthav, Speeding: 150kph @ 4500rpm via Flickr