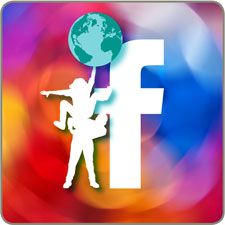 Social Entrepreneurs Well Represented Among Big Break Finalists
back
Who will you vote for? It's a tough choice! American Express OPEN and Facebook have chosen 10 finalists in their Big Break contest, out of 11,000 entries. Five of them will receive their "big break," a Facebook makeover at Facebook headquarters and $20,000 to grow their businesses.
Of course, we all get to choose the winner by voting for our favorites.
I'm struck by the creativity of these businesses and by the number who are values-driven, that is, have taken people and the planet into consideration.
These businesses and those of the other finalists – Bandee headbands, ParkWhiz reserved parking system, Fat Brain creative toys and Bear Creek Tackle – grew out of the passion of an entrepreneur who saw a need and created a solution.
Each of the finalists also has a vibrant Facebook presence already, from Big Daddy's queries to his customers about new menu ideas to Bear Creek's fish stories. Their videos have a lot of good ideas that other small businesses may want to emulate. But they all want to ramp that presence up. Seeing the results of their make-overs will be a learning experience for us all.
Now, who should I vote for? Who should you vote for?
Have you voted in the Big Break contest? What influenced your selection?