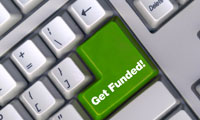 Social Entrepreneurs, Heads Up! Here's Your Chance to Get Noticed (And Funded)!
back
I've long been a fan of Echoing Green, which invests in and supports entrepreneurs who creatively attack the world's social problems. Echoing Green uses words like "Moment of Obligation," that instant in which you realize that you are the "somebody" in the phrase, "Somebody should do something." And "gall to think big."
Lovely phrases describing the kind of people who will merit Echoing Green's financial support by winning an Echoing Green Fellowship.
Echoing Green's next application cycle will begin on October 12, 2010. Visit their website to download the 2010 Fellowship Application Guide for the first round of the application process.
Through its two-year Echoing Green Fellowship program, entrepreneurs receive start-up capital and technical assistance to help launch their organizations and build capacity. Winners receive:
A grant of $60,000 for individuals ($90,000 for 2-person partnerships) paid in four equal installments over two years;
A health insurance stipend;
A yearly professional development stipend;
Conferences led by organizational development experts;
Access to technical support and pro bono partnerships to help grow the organization;
A community of like-minded social entrepreneurs and public service leaders, including the Echoing Green network of nearly 500 alumni working all over the world.
This is serious seed money and serious mentoring for cutting-edge ideas. Go for it!