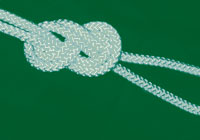 SoCap Encourages Private/Public Partnerships and New Ways to Measure Social Return on Investment
back
"Redefine capitalism" and "connected capitalism:" phrases denoting both evolution and revolution in the way investors view social enterprise. Those are terms used at the Social Capital Markets Conference last weekend in San Francisco.
The good news is that the evolution has begun and, with the focus on the disasters wrought by "business as usual" capitalism, it may be possible to make some revolutionary changes in the way the value of business is measure.
In presentations and panel discussions, speakers at SoCap discussed investment markets being developed, new metrics for nonprofits and for-profits that may make analysis of social outcomes possible, and – most interesting – bringing for-profit and nonprofit sectors together.
A capital market for triple-bottom line organizations is already underway, including GIIRS, the Global Impact Investment Rating System.
What is being discussed here is similar to Social Impact Exchange Conference 2010: collaboration among all. In fact, and example cited at SIEX10, which focused on bringing nonprofits to scale, was almost identical to one cited at SoCap.
At SIEX10, the example was Strive, a collaboration of education, business, nonprofit, civic, and philanthropic organizations in Greater Cincinnati and Northern Kentucky. At SoCap the example was the Evergreen Cooperative in Cleveland that brings together nonprofits, government, universities and for-profits to provide jobs and training in sustainable, green projects to revitalize a dying inner city.
Much of the online converstion revolved around how impact investing and philanthropy can collaborate.
The bottom line on both conferences seems to be that collaboration for the common good, reaching across the sector boundaries to accomplish common goals.
The bug-a-boo at both conferences was evaluation/assessment. At SoCap, three rating agencies assessed the same nonprofit. Two recommended investment/funding; one didn't. The criteria varied but included strong management, strong financials, and measurable results. All three agencies are trying to find ways to link outcome performance, efficiency and sustainability.
The rated organization scored well on all counts but, for the thumbs-down rating agency, didn't perform well enough above others offering the same services. Which again emphasizes the many questions that must be answered, including: Do you have to be better than everyone else or just good?
For more in-depth coverage of SoCap, check out the video or read The Chronicle of Philanthropy coverage .
Is public/private partnership possible without losing the triple-bottom line purpose of social enterprise and nonprofit? How?