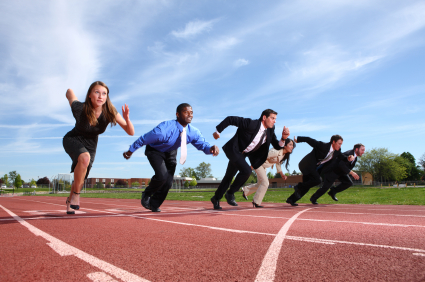 Scaling Social Impact Solutions
back
Taking Social Impact to Scale
The centerpiece of the Exchange effort is an annual competition to identify proven programs with the highest impact and readiness to grow, and reward them with money and expertise. The Social Impact Exchange will also be a hub of research and training.
In Keeping With the White House
The White House has already put a focus on this with the creation of the Social Innovation Fund and its model to work collaboratively with citizens, nonprofits, social entrepreneurs, and foundations to replicate proven high-impact, results-oriented nonprofits. The Social Innovation Fund was authorized by the Edward M. Kennedy Serve America Act in April 2009 and is housed in the Corporation for National and Community Service (CNCS). It is intended to help solve some of our nation's most difficult social challenges: educating our children, feeding the hungry, generating more efficient energy, training our workforce, creating more jobs, and more.
Most of the SIF funds will be distributed through grantmaking institutions. These grantmaking institutions will then award subgrants to community nonprofit organizations. By asking the grantmaking institutions and nonprofits to match SIF grants, the SIF is tripling its financial strength. The SIF will also improve the use of data and evaluation to maximize the impact of government funding.
The Poster Child for Social Impact and Readiness to Grow
There are many organizations that are ripe for this type of support.
Harlem Children's Zone
headed by Geoffrey Canada is just such an organization. Harlem Children's Zone has experienced incredible growth both in terms of number of children served and the breadth of services provided. It has expanded from 24 blocks in 1997 to 100 blocks in 2007, serving not just 8,000 children but also 4,100 adults. Over the years, the organization introduced several ground-breaking efforts including the Baby College parenting workshops, the Harlem Gems pre-school program, the HCZ Asthma Initiative (which teaches families to better manage the disease), the Promise Academy (a high-quality public charter school), and an obesity program to help children stay healthy.
A Competition in Which all Benefit Through Education
Who should apply to Social Impact Exchange's Business Competition? U.S.-based nonprofits which can demonstrate impact and readiness to grow with focus in education, youth development, health, poverty alleviation, or community economic development. The competition has two tracks:
Early-Stage Growth: organizations that have a strategy for scaling their social impact but are in the early stage of growth
Mezzanine-Stage Growth: organizations that have (a) a significant level of successful product/service adoption and demand from the target population, (b) demonstrated positive outcomes, and (c) defined strategies for scaling their social impact
During an eight-month evaluation process, entrants develop and submit business plans to scale their operations and improve the lives of people in need. Competition entrants have access to a website of resources on growth, take part in group training and one-on-one consulting, and receive customized written feedback on their plans. Judging is conducted by qualified volunteers from multiple sectors.
There's More Than One Way to Participate
Do you know a nonprofit who should apply? First, tell them about the Social Impact Exchange Competition then share with Ventureneer what makes them so special.
Or perhaps you want to you have specific expertise and would like to volunteer. The Exchange wants you to get involved too. Skills needed include business planning, event planning, finance, infrastructure, operations, social enterprise, social impact measurement, etc. I've already volunteered to be a judge.