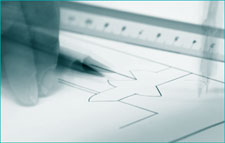 Scaling Nonprofits: Lessons Learned By A Winner
back
Editor's Note: This is the last in a 7-part series on Developing A Growth Business Plan. The series is based on presentations made at the Social Impact Exchange Symposium on Scaling Impact held June 14 and on the experiences of nonprofits that participated in the business plan competition.
The Parent-Child Home Program won much more than $50,000 and nine months of free consulting at last year's Social Impact Exchange Conference.
As Sarah Walzer, executive director, recounts the benefits of the honor, she emphasizes that looking at a nonprofit through the lens of business planning is eye-opening and very useful. The win, of course, gave the organization credibility, a "Good Housekeeping Seal of Approval," as she puts it. That validation gives board members more confidence when they are pitching to their own networks or talking with funders.
One of the biggest benefits of the SIEx10 competition, she said, is having a business plan.
"I can't think of a grant proposal we have written in my 14 years here that required 3 years of financial modeling, or the type of market analysis and detailed growth plan that the SIEX competition required," she said. "A [grant] proposal might require one aspect of this analysis and maybe a year of financial information, but not the complete plan that we now have and are able to provide funders."
The plan has allowed the organization to go outside the community of funders who traditionally support early childhood education. "Now that we have a business plan, we have the ability to present ourselves to folks who may not have deep knowledge of [early childhood education] but are intrigued by the plan and by the way we are looking at growing," she said.
At the SIEx11 Symposium for Nonprofits on June 14, Walzer succinctly presented the lessons learned from a year of work on implementation of the plan:
Engage the full board in a visioning session early on to facilitate a collaborative approach to case-making and inspire a sense of ownership. Conduct a fundraising training session with the board once the plan is completed.
THINK BIG! Address the full gamut of capacity investments needed to attain scale AND to build the fundraising engine that will sustain the larger organization. Build in flex-capacity to adjust for changes in the landscape.

The standards required to demonstrate program efficacy and success are becoming increasingly more onerous. Be prepared to respond and do not overlook the infrastructure enhancements that may be necessary.
It is now more important than ever to bring on a senior development professional who can manage all fundraising and communication activities, and free up the Executive Director's capacity.
Scaling takes time. External factors, beyond your control, can delay your efforts. You may need to postpone staff additions or defer certain strategic operating and capital investments.
Equip your board and staff with the tools needed to effectively make your case.
Building a fundraising platform takes time and begins with an investment in the cultivation of people, as individuals and as representatives of institutions.
The lessons underline the importance of boards, their skills, and capacity building as part of scaling. It's about laying rock solid groundwork for delivery of more services.
For more about the ideas and insights from SIEx11 check out our SIEx11 special section and our free, downloadable ebooks, Scaling Impact: A Primer For Nonprofits and Getting Ready to Grow. Yes, it is aimed at small businesses but the tools and process apply to nonprofits as well.
What's your take-away from Walzer's lessons? Have you any lessons to add from your experience with scaling a nonprofit?