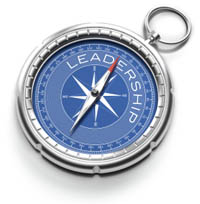 SalesForce Starts With Vision and Values, Ends With Success
back
I can't think of better guidelines for social entrepreneurs, nonprofit leaders, and small business owners than that of Marc Benioff, CEO of Salesforce, a very large, socially responsible business.
As quoted by AP, Benioff describes his philosophy as the V2MOM process. It stands for the vision, the values, the methods, the obstacles and the measures.
Vision, what do I want?
Values, what's most important about it?
Methods, how do I get it?
Obstacles, what will prevent us from having it?
Measures, how will we know we have it?
To me, that is an accurate distillation of the steps values-driven small business owners, social entrepreneurs and nonprofits must take in defining their missions, and staying the course.
That last item – measuring – is key. It shows you when you have achieved your mission but, equally important, it can show you when you haven't, and why. Including it acknowledges a fact people often overlook: Nobody gets it right the first time; everything needs to be tweaked.
But all five steps in the V2MOM process make sense. How do you know if you got what you want unless you have a clear vision of what it is that you want?
The "values" step makes you consider what you will do to achieve that vision. Will you cross lines, cut corners, or stand on principle?
A good evaluation of methods will take you outside the box, to innovation or change in the way things are done now.
Thinking about obstacles helps you think through contingencies and is business planning 101.
Apparently this formula works well for Salesforce.com. The company, which rents customer-management software in the cloud, has 77,000 customers around the world and is expected to earn revenues of about $1.5 billion this year.
Also impressive is the SalesForce Foundation to which the company gives 1 percent of its time, 1 percent of its product and 1 percent of its equity:
Employees get 6 paid days off each year to work for causes of their choice.
Free Salesforce licenses are given to nonprofits, to good effect.
Stock in the company is used to fund grants to nonprofits.
And in 2009, SalesForce was one of Fortune's 100 Best Companies to Work For.
Which goes to show, yet again, that concern for people and the planet can go hand-in-hand with profits and growth.
What do you think of V2MOM? Does your organization have a similar guideline?