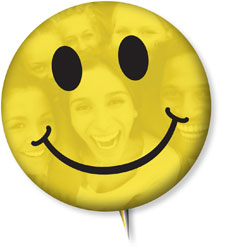 Research Confirms: Happier People Are More Productive
back
Well, duh: We all knew that happier people work harder, didn't we? While it may seem a no-brainer concept to socially responsible business owners, those who didn't get it before have no excuse now. The research is in. It shows that making progress on worthwhile projects makes people more productive … and happier.
But when companies cut staff and overload workers, creativity and productivity decline. Kind of like cutting off your nose to spite your face.
We're not talking about social enterprises here, just good business practices. You don't have to trying to change the world to benefit from social responsibility.
Proof? Of the seven tech companies studied, only the one that provided "worker autonomy, sufficient resources, and learning from problems" made a significant breakthrough during the study.
So let your mantra be: Social responsibility is good for business, social responsibility makes economic sense, socially responsible is what I want to be.
How has being socially responsible helped your business?
If you liked this article, you may also like:
Employee Engagement is Key to Winning Workplaces
5 Steps to Greater Profitability … Starting at the Bottom