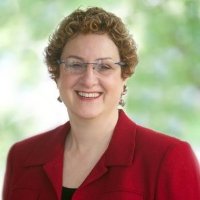 Nonprofit Expert, Audrey Winkler, Named Director of Nonprofit Sector Resource Institute, at Seton Hall University
back
I'm delighted that my good friend, Audrey Winkler, has been selected as the new Director of the Nonprofit Sector Resource Institute, a branch of Seton Hall University's Center for Public Service. The mission of the Nonprofit Sector Resource Institute is to build the capacity of the nonprofit sector in New Jersey and nationally by utilizing the resources of the Seton Hall community, working in collaboration with top experts in the field, other nonprofits, corporations, foundations and NGOs.
"Audrey Winkler, with more than 25 years of hands-on and consulting experience, is recognized by leaders and boards of nonprofit organizations, as well as Seton Hall colleagues, as an expert observer and problem-solver who develops tailored solutions that allow her to work with groups of diverse sectors, said Dr. Naomi Wish, Director of the Center for Public Service and Professor in the Political Science and Public Affairs Department, in making the announcement " The executives of nonprofit groups and corporations who seek training in stronger management and streamlined operations will benefit from her leadership at the Institute," Professor Wish added.
Audrey has taught Financial Implications of Operations Management at the Institute and serves as Adjunct Professor of Political Science and Public Affairs at SHU. She has taught graduate courses in Nonprofit Management, such as Managerial Decision Making and Human Resource Management, since January 2002. In addition, she operates a consulting practice, OMG! Organizational Management Group, serving nonprofit organizations in the tri-state area on a wide range of operational and management issues, including developing organizational assessments and plans for long-term sustainability; strategic resource allocation; mediating and negotiating business relationships; coaching nonprofit start-up operations and leadership training.
"Dynamic pressures of increased demand for services, reduction in resources and preparing the next generation of leaders are pushing nonprofit groups and affecting their sustainability. The NSRI will continue to provide resources and is developing workshops and programs that respond to the needs of a nonprofit sector undergoing widespread change. I am very excited to lead the team at this juncture," said Audrey.
Prior to establishing her consulting practice in January 2002, Audrey served as Vice President of Operations and Real Estate at the New Jersey Performing Arts Center and as Director of Operations at Liberty Science Center. She received a M.S. in Urban Planning and Design from the Graduate School of Architecture, Planning and Preservation of Columbia University and a B.S. in Environmental Planning and Design from Cook College of Rutgers University. A resident of South Orange, she serves on the Board of the JESPY House, non-profit organization enabling adults with learning and developmental disabilities to achieve their full potential and to lead independent lives.
I hope you will join me is wishing Audrey much success in her new position.