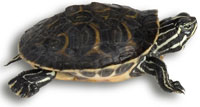 Nonprofit Board Membership Requires Time And Commitment
back
Last month, 100 industry leaders from various sectors made a commitment to give more than money to nonprofits. They promised to give their time and expertise. They promised to serve on a nonprofit board for at least one full year.
"This is just the start of how Palindrome Advisors will disrupt the nonprofit sector and create new, innovative ways for business leaders to contribute," said Zaw Thet, founder of Palindrome Advisors, the nonprofit organizing this project.
I have mixed emotions about this announcement. This organization has potential. Nonprofits do need insightful, experienced business people on their boards. And the sooner they start, the better. But the concept of going in with the idea of "disrupting" rather than invigorating or supporting … that's a little bothersome.
No where in the announcement of this project does it mention training for those aspiring board members. It's as if all knowledge resides with the industry leaders. For starters, potential board members need to know what their role and responsibilities will be, how funding cycles work, and have respect for the work being done.
And only one year? Do they think they can drop from the sky, "disrupt" the way things are done, and move on to their next nonprofit?
Michael Davidson is a board coach and trainer of young professionals who want to join nonprofit boards. He finds the announcement "extraordinarily arrogant." Nonprofit board membership is not a drop-in job. The notion that someone can come in for a year, tell everyone what to do, and fix things is not realistic, he says.
"To make real change takes commitment," Davidson says, if only because it takes time to build trust and establish working relationships with other board members. It takes time for changes to have an impact and during that time, board members need to be part of the change: assessing, revising, and getting buy-in from stakeholders.
While business management and nonprofit management have a lot in common, they also have a lot of differences, in mission, in culture, in decision-making processes, in what they can and cannot do. Board members need to understand those differences.
Davidson is a former chair of Governance Matters, an organization dedicated to fostering good governance on nonprofit boards. Governance Matters held a roundtable on recruiting and training board members that produced some good advice.
Palindrome talks mentions "pushing the traditional role of board members beyond fundraising," which is fine, as long as fundraising is still in the job description. Board service also requires a commitment to the agency's mission because being an evangelist for the organization is also part of a board member's job.
If you aren't prepared to stay awhile, to contribute skill, money, and evangelize for the organization, you probably shouldn't be on the board.
That said, I'm happy to see the Palindrome Advisors selling the value of nonprofit board membership to industry leaders. But Palindrome is not the only game in town for recruiting board members. Other organizations offer both recruitment and training, including:
These organizations can help nonprofits of all sizes and with a variety of needs find an appropriate board member. That board member may well be the owner of a small business, by the way. It's skill and commitment that are needed, not just a big corporate logo behind the name.
What do you think potential board members should know before signing on? If you are a board member, what do wish you'd known before you took the job?