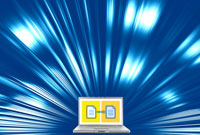 New York City Asks Nonprofits: How Can We Streamline Administrative Costs?
back
Imagine: 52 audits of one agency by various branches of the City of New York … in one year! How's a nonprofit to deal with that? Well, it won't have to as of 2012 if the Health and Human Services (HHS) Accelerator Program comes into being as planned.
The program aims to do just what its name implies, accelerate the contract system used by the city for its almost 3,700 contracts with 1,300 service providers, one of whom did have to undergo 52 audits in one year, according to Louisa Chafee, director for Management Innovation in the office of the deputy mayor for Health and Human Services.
In a presentation at a meeting sponsored by NYTAP last week, Chafee laid out the plan.
First, a pause to acknowledge Management Innovation: Isn't that a lovely phrase? Innovative management is an oft-neglected aspect of innovative services and cost savings.
Second, a pause to give thanks that Mayor Bloomberg has acknowledged that the half-million people in the nonprofit workforce are a critical part of the economic engine that drives the city. It is so good to be "seen."
Now for the nitty-gritty. If all goes as planned, nonprofit service providers who want to do business with New York City will submit standardized paperwork – that's a step forward right there – to a document vault, controlled by the nonprofit. The nonprofit would be responsible for updating the information (board president, 990, 501(c)(3) status, all that factual stuff) and for authorizing release of the information for pre-certification by the city.
The city would have a standardized contract and audits, and will consolidate it's services into five major areas, tentatively: Housing, Workforce Development; Senior Services, Nutrition, and Transportation.
Of course, the naysayers point to the consolidation of senior and homeless services in central locations as examples of streamlining meaning less accessibility to service. But this is about paperwork. Maybe with less paperwork, they'll be more money for actual service.
Problems the Accelerator project has noted and hopes to rectify:
overlap of providers across agencies; the same provider works under different rules with different agencies to provide the same services.
no consistency in process, standards or procedures for paying claims; some agencies pay more money than others for the same service;
different definitions and reimbursements for the same services by different agencies; what is "senior service" to one may be "Workforce Development" to another.
too much weight given to large agencies with long history;
hard for innovative, start-up, or local nonprofits to get city contracts.
too much time spent by both sides creating and reviewing the same information in different formats.
The goal is a master services agreement that is technology-based and allows nonprofits and city agencies to reduce paperwork, time and overhead in applying for and overseeing social service contracts with the city.
Oh, happy day!
A collateral benefit may be that once the administrative aspects are simplified and standardized, people – in both the city and in nonprofits – can focus on outcomes/impact more than on dotting i's and crossing t's. Small, innovative community projects may get the support they need to deal with their neighborhood.
Is it possible? Will the need for technology – submitting everything over the internet – create new problems, new capacity-building needs, more money for upgrades to computers and staff training? Can services be neatly packaged into five areas?
If you see problems in the plan, speak up now. If you have ideas for additional improvements, speak up now. The city is soliciting input from nonprofit service providers.
To comment or get more information about the HHS Accelerator program, contact Chafee or visit its website.
How can New York City streamline its social service contracting system? Will centralized, standardized contracts and audits help or hurt service recipients?