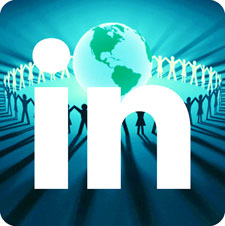 New services are expanding the network's value for growing companies
back
By Maria Semple
By now, you've been told over and over that your business needs to have a presence on social media. But whether you're a seasoned social media marketer or just a dabbler, you know the effort it takes to set up a social media channel and then monitor and maintain it.
Busy entrepreneurs need to set priorities for how best to spend social media time. When doing so, don't overlook the benefits of having a company profile on LinkedIn®.
While other social networks are also used for business purposes, LinkedIn was developed first and foremost for building new business relationships. It allows you to expose your company to allied professionals who could help build business for you, and promotes two-way engagement with them.
If the people you want to reach frequent LinkedIn more than Facebook® (as is the case with many senior executives), a company page is a key way to engage with your customers and prospects. And if your target market includes affluent professionals, know that according to a 2012 Seeking Alpha Study, the average salary of LinkedIn's professional community is $109,000 annually while Facebook's users make an average of $25,000.
Read Maria's 8 tips for maximizing your growing company's LinkedIn page on Citi's small business blog.
Maria Semple, founder and CEO of The Prospect Finder LLC, consults with growing businesses and nonprofits on email marketing, social media and prospecting strategies, and is an Authorized Local Expert with Constant Contact. Follow Maria on Twitter @mariasemple.