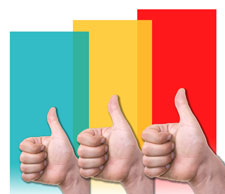 New Rating System Will Guide Billions In Donations: Will Your Nonprofit Benefit?
back
Good news! A big step forward has been taken in the way nonprofits will be rated by Charity Navigator (CN), a rating agency that influences the donations of millions of donors. Starting this summer, accountability and transparency will be taken into account, in addition to the traditional financial data.
The change is the result of a long, hard push by nonprofits themselves to shift emphasis from "overhead," which is largely the cost of keeping the doors open, to effectiveness and impact.
By 2014, accomplishment will become the third dimension of the CN rating and by 2016, the number of nonprofits evaluated will double.
It's an ambitious plan with a compelling motive. The new criteria serve two purposes:
educate the public about the work of nonprofits
help nonprofits understand and deliver reliable financial and governance information, coupled with evidence of effectiveness.
The hope is that these two factors will drive more money to high-performing nonprofits while pushing lower-performing nonprofits to do better or, if they can't, lose revenue.
Harsh but necessary. As Ken Berger, CEO and president of Charity Navigator said, it's about delivering more money to high-impact organizations.
"Accountability" includes ethics, governance, and openness to stakeholders. "Results," which will be evaluated in the third stage, include outcomes and impact. Berger acknowledges that this is the tough part. How do you equitably measure the impact of a ballet company versus that of a social service agency or advocacy group?
You can get the details from Berger's blog and slide presentation. As the presentation makes clear, this is a very much a work in progress. Evaluating impact is a subjective process still, despite the many field tests and changes to the system CN has made.
Charities will be evaluated on:
commitment to reporting results, including frequency of reports, comparison of results over time, validation of results,
reports on outcomes, not just activities, expenditures related directly to outcomes,
demonstrated demand for its services
quality of outcome evidence, with beneficiary reports and third-party evaluation ranking highest
evidence of assessment, admission of mistakes, adjustment, and improvement in programs
But the new standards for financial data are not subjective. Among them is the requirement that financial data be easily found on a nonprofit's website.
Trained volunteers ferret out the answers to 28 yes-or-no questions using the nonprofit's website. If they can't find the information within 5 minutes, the assumption is the information doesn't exist. Not good for the rating.
Is your nonprofit one of those that will receive a high rating as the new system phases in? Is financial, governance, and outcome information easily accessible on your website? What evidence do you provide on your website that your services are needed, used, and effective?
The CN 2.0 rating system will be phased in over time but it is starting now. What are you doing to get ready for it?
What do you think of the new rating system? Will it be better or worse for nonprofits? What resources do you need to get ready for it?