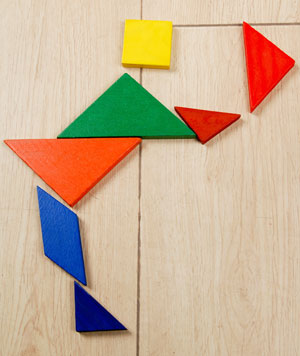 Mission Fit Essential in Cause Marketing Programs
back
Good news! Companies will have spent $1.61 billion on cause marketing in 2010, up 6% from 2009, according to International Events Group.
What's not to like about increased income for nonprofits and increased customer loyalty for businesses?
Nothing, as long as the cause-marketing partnerships are genuine, compatible, and do what they say they will do for the cause involved. Anything less calls into question the integrity of the nonprofit and may harm the ability of the sector to use this very good fundraising technique.
Genuine is not sticking a pink ribbon on a tub of friend chicken and calling it cause-marketing, as happened this year. I was one of the many who called foul when KFC promised money to Susan G. Komen for each bucket of fried chicken was sold. Let's face it, pairing fried chicken with breast cancer, a disease that is affected by high-fat foods, isn't a fit.
Mission-consistency is probably the most critical element of any cause-marketing campaign. That goes for the for-profit partner as well. Timberland, makers of outdoor gear, has partnered with musician Wyclef Jean and his foundation, Yele Haiti. Timberland is now getting some bad press based on allegations about Jean and his use of foundation money, among other things. That's not the way cause-marketing is supposed to work.
But then comes transparency. Alas, I hate to pick on Susan G. Komen and KFC again but … people were told that if they bought a pink bucket of chicken, a donation would be made. The very fine print on the deal, as explained in an April 14 press release by KFC, was more complicated. The 50-cents-per bucket was raised not when consumers purchased a bucket of chicken but when franchise owners purchased the empty pink bucket from KFC.
In other words, it didn't really matter if the consumer bought the chicken. The pink buckets could remain stacked in a storeroom, the consumer didn't have to consumer high-fat food at all in order for Komen to get the $4.2 million the
Transparency: The consumer should know exactly what benefit the nonprofit will get from the action taken, whether buying a bucket of fried chicken or texting a donation. Does everyone know that 3 percent of that texted donation will go to the credit card company? Nothing wrong with paying for service rendered but the donor should know.
Nonprofits and their cause-marketing partners must ensure transparent communication. Nearly two-thirds (61%) of consumers don't think companies are giving them enough detail, according to 2010 Cone Cause Evolution Study.
The trick is to give enough detail without turning customers off to the concept of cause marketing. Product(RED) is a case in point. In this campaign, companies such as The Gap and Nike donate part of the purchase price of certain products to The Global Fund, which helps people with AIDS. The percentage donated varies, from 50 percent of profit for The Gap to Apple's donation of about $10 on the sale of the $149 Nano.
Critics of Product(RED) claim that the campaign is just a way for the companies to sell more product and make more money by exploiting people's compassion. It is better, they say, if donors give money directly, eliminating the middle man.
Maybe. But will they give directly? If the consumer is already going to buy a product, cause marketing merely sways the purchaser in favor of the product-with-a-cause. Many of those consumers would have bought the Nano anyway and would not have taken the time to donate $10 as well.
Cause-marketing works because:
The advertising power of the for-profit raises awareness of the cause
People can take immediate action to help.
Consumers are choosing to give. They could choose to give $10 directly for AIDS relief or if they can choose to spend an additional $139 to have the Nano as well.
As to exploiting compassion to make money: If the consumer is fully informed about the net donation it isn't exploitation. Key words: fully informed. Cause-marketing is, in the end, marketing. The companies involved are aiming to make a profit either through the sale of a product or by attracting new customers. Sometimes both critics and consumers forget this important fact.
My last guideline is: Keep the conversation going.
Let people know how you are doing. How much money has been raised? How many books purchased for children? How many mosquito nets purchased or trees planted. Update regularly on your social media platforms. That's one of the problems Timberland is having: It hasn't revealed how many trees have been planted in Haiti.
So, my guidelines to maintain the integrity of cause-marketing are three:
Make sure the partnership is in keeping with the nonprofit's mission;
Fully inform the customer about the amount of money going to the cause; and
Let people know the results of the campaign.
But my three are only a start. I'm sure there's more. And I want to hear them. If cause-marketing campaigns can't stand up to scrutiny, consumers will no longer be interested. Better to do nothing at all than make a bad match that smears both your name and the ability of the rest of the sector to use this tool.
What are your guidelines to ensure the integrity of cause-marketing? What cause-marketing partnerships have caused you concern?