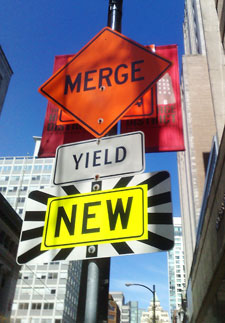 Merging May be Best Route to Growth
back
Back in the '90s, Hilda Polanco, a CPA with a staff of 10, had an out-of-the-box idea. She realized that nonprofits had a real need for a cost-effective way to professionalize accounting and financial management but no one was providing that service. It was the perfect way to differentiate her service from other accounting practices.
Know your goals and the best way to accomplish them
Polanco decided to fill that gap and differentiate her own company by providing professional, affordable financial services to nonprofits. She also decided to move from Rockland County to New York City where her potential client base would be larger.
She'd need capital. As an accountant, she knew that finding funding to expand a professional services firm was going to be hard. Back in the '90s, if you weren't a dot com company, venture capitalists and angel investors wouldn't give you the time of day. As a professional services company, even a loan from a bank would be hard to get.
Polanco had another goal. As a business owner, a chunk of Polanco's time was spent on overseeing infrastructure stuff. She wanted to devote all of her time to working with clients. She wanted to detach herself from things like her own accounts payable and receivables, HR systems, and technology. A merger with a larger accounting firm seemed ideal. Not only could a larger company provide funding for expansion, but Polanco's ideal partner would also provide infrastructure to free her time for client services. The right partner would also provide marketing support.
Build relationships before you need them
In the accounting profession, the best way to find the right partner is through a broker who facilitates the buying and selling of CPA practices. It's not unlike planning ahead for a bank loan: You need to cultivate relationships before you need them. Polanco established a relationship with a broker long before she needed it.
Know what you want from a partnership
Yes, Polanco wanted money and infrastructure, but she also wanted to partner with an organization that was innovative. Traditional CPA firms tend to be conservative and risk-averse. She wanted a firm that was open to new ways of doing business; that had a nonprofit practice area; was growing, and where everyone pulled together to achieve growth. She also wanted to be part of a firm that would value and seek her opinion.
The broker found four potential suitors for Polanco. One was a perfect fit — ERE — a NYC based firm whose growth strategy included adding consulting to their traditional tax and accounting services. The courtship and due diligence stage took six months. Hilda merged her practice into ERE , and a separately incorporated consulting firm was created under the name of Fiscal Management Associates, LLC FMA. The key focus of this consulting firm: to provide consulting and educational services to nonprofit organizations, and the funders who support them, focused on building fiscal management capacity and long term fiscal health.
ERE itself was itching to grow bigger and in 2011 they merged with a larger accounting firm, MBAF, the biggest accounting firm in South Florida with offices in Miami, Fort Lauderdale, Orlando and Boca Raton, as well as offices in Maryland, Colorado, and India. MBAF's suite of services includes tax, accounting and auditing, business valuation, and litigation support, as well as a technology consulting firm servicing both for profit and non-profit clients. Through the merger of ERE and MBAF, FMA now has a deepened capacity to service the technology needs of its clients, as well as an increasing international presence, through the firm's affiliation with Baker Tilly International. What's more, MBAF holds true to one of Polanco's requirements: They have a strong nonprofit practice, and see giving back to the community as a core principle of the firm. Together, the MBAF family of companies (MBAF, Solutions@ MBAF, and FMA), employ approximately 400 employees and are now ranked the 36th largest accounting firm in the nation
The keys to Polanco's success were those two invaluable tools every entrepreneur must have and use: planning and networking. She clearly defined what she wanted to do, then she laid out what she really needed from a partner and what she could bring to the relationship.
And while she was doing that, she established a relationship with a broker so he'd be happy to help her when the time was right.
If you want to grow your business, take the time to look at all the options, decide on the best course of action for your specific situation — bank loan, venture capital, merger or acquistion — and then plan how best to achieve it. That implementation plan is bound to include making use of a relationship you've established by networking.
Flickr photo: By roland