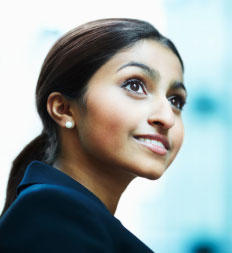 Lowering Barriers for Women Entrepreneurs Seeking Equity Investment
back
Gender matters. It impacts the type of businesses entrepreneurs start, their aspirations for growing the business, and how they the fund it.
Women tend to focus on industries with a slower rate of growth; they aspire to smaller companies, and seek outside funding less frequently than men do, according to Department of Commerce research. But, some women do go for the brass ring. These women need outside funding. Going after equity investment is part of their game plan.
While there is reason for optimism, extra hurdles face these women, hurdles that must be lowered, according to research conducted by Pemo Theodore.
Sexism exists. This was a consistent message from the interviews Theodore conducted among both male and female venture capitalists as well as with women entrepreneurs. "Some venture capitalists are snobs. I think there are only five or ten firms worth spending your time with with and the rest aren't worth it," said Penny Herscher, CEO, FirstRain.
The more we acknowledge the problem and talk about ways to address it, the more likely we are to overcome it. "I think that it is important for venture capitalists to be more embracing of heterogeneity. Not just gender, but all heterogeneity," said Randy Komisar, Partner, Kleiner Perkins Caufield.
The norms for evaluating startups must change in order to attract more women, according to Adeo Ress, Founding Member, TheFunded.com.
Women have strengths that need to be leveraged. Women think differently than men and those difference can be a source of competitive advantage is the thrust of The SmartGirls Way: Strengths, Success, and Significance—A Path For Women Entrepreneurs by Jean Brittingham and Tracey Ann Collins. Jane Wurwand, Founder, FITE and Dermalogica concurs "One of the biggest myths is that in order to be a success, women need to behave like men. That's a big mistake." You need to be true to yourself is her message.
"Women are really good managers. People love working for them … Women attract teams that are very driven. That's because they subvert their egos and allow other egos to shine," said Tim Draper, Managing Director, Draper Fisher Jurvetson.
As I have said before, being a woman has its advantages in business.
Men and women need to help women entrepreneurs. By supporting each other, more women will succeed. Each successful women needs to pull up another two behind her, said Vivek Wadhwa, Senior research Associate, Harvard Law School. Of course, men need to be more supportive as well.
Check out my more detailed comments in Want to Grow the Economy? Change Four Attitudes about Women Entrepreneurs
Use existing support structures to help. Springboard Enterprises is one such resource. It educates and supports women-led, high-growth companies seeking equity capital.
Change does seem to be in air.
If you like this article, you may also like:
Can Angels Help Women Shatter Glass Ceilings?
Social Enterprises Give Philanthropists a New Way to Do Good
3 Ways Women Can Push Through the Glass Ceiling