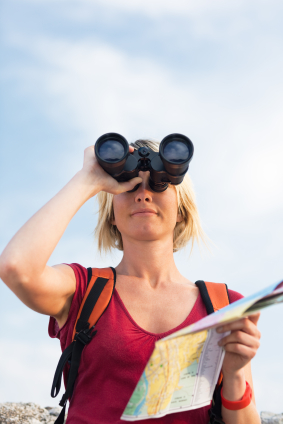 Looking for Funding to Scale Your Business? Location Counts
back
When Annabelle Diamantino, co-founder and CEO of Video Recruit, was considering where to locate her company, a top priority was finding a city in which the cost of doing business and living was affordable. Another factor was access to a plentiful supply of high-quality, inexpensive talent.
Video Recruit is targeting the global recruitment market which, according to Bersin & Associates, is a €220 billion global market. A typical company spends €2,700 to hire an employee. Pre-screening is the most time-intensive and least effective phase of the recruitment process. Sifting through resumes, scheduling interviews and spending time with unsuitable candidates can suck up a lot of time. Worse yet, you may not find a quality candidate.
Video Recruit's automated video interviewing platform reduces the time spent on interviewing and increases the likelihood of finding a quality candidate. While the U.S. is the largest single market for recruitment services, it is also the most competitive. Diamantino and her co-founder,Philip Staehelin, strategically decided to target Europe instead.
Both Diamantino and Staehelin lived in the Czech Republic. It was also where they both had good connections, and was near their initial clients. They chose to base the company's headquarters in Prague.
Video Recruit initially self-funded. Later, the founders were lucky enough to find a local entrepreneur who not only invested in the company, but joined it. The process took a couple months. Easy peasy.
They've had success bringing on board regional divisions of global companies, such as Danone and Molson Coors, as well as regional and local companies such as ?eská Spo?itelna!, VIVACOM, and AmRest among others. They had proof of concept. You'd think they would be all set to easily raise money to ramp up the business.
But one thing that Diamantino hadn't considered: access to angel and venture capital. While angel investing is on the rise in Europe, it's still small compared to the U.S. Europe represents only 29% of U.S. activity according to EBAN, the European trade association for business angels. The Czech Republic isn't even mentioned in EBAN's report. It's hard to find an investor when the market doesn't really exist.
Diamantino is not alone in her frustration. She recently attended We Own It Summit, a forum to explore women's participation in high-growth businesses and increasing it. Held in London, the summit was produced by Astia, which provides leadership training, access to capital, and connections for high growth women-led companies. Women raising money outside the U.S. and U.K. expressed similar disillusionment, said Diamantino. The lower level of funding for high-growth companies outside of the U.S. and U.K. is a market failure and represents an opportunity for investors, she continued.
Whether it is gender, geography or industry, many sectors are undervalued and ripe for astute investors. Angels need to spread their wings and soar into the 21st century. Venture capitalists need to look at business leaders who aren't white males like them. The economy is global, women in charge make good investments, and business models do not conform to either Facebook or PayPal. It's a creative, diverse world out there.
In what ways do you think investors should change their filters?