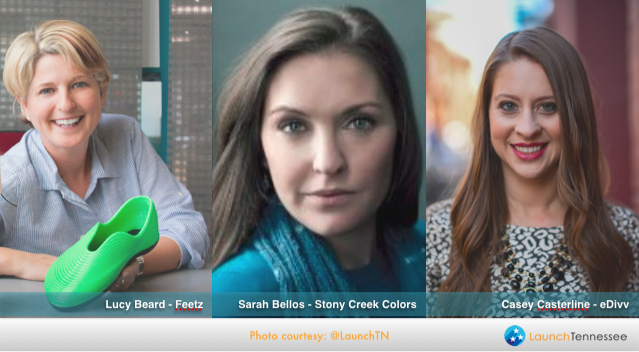 Is Tennessee The New Hotspot for Women Entrepreneurs?
back
Look out California and New York, Tennessee is on the rise and it's attracting women entrepreneurs with really interesting businesses. Launch Tennessee's (LaunchTN) is a public-private partnership focused on supporting the development of high-growth companies in Tennessee. An impressive 30% of graduates from its recent masterclass, which draws from nine accelerator programs across the state, are female founders.
Lucy Beard moved from Silicon Valley to Chattanooga. Her company, Feetz, is a 'Digital Cobbler' that uses 3-D printing technology to make custom shoes and delivers them within 7 days. She just raised $1.25 million from Khosla Ventures, which led the investment round, and was joined by Chattanooga-based JumpFund and former Reebok Inc. Chief Executive Uli Becker.