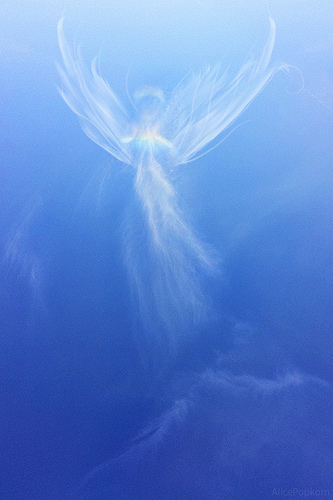 How to Attract Angel Funding No Matter Where You Are Located
back
It's not easy to find angel investors outside the big market areas but it can be done. Marti Beller of PlanG, proves that not only can it be done, it can be done without the support that many women entrepreneurs who receive funding rely on.
Beller is based in Richmond, Va, not known as a hub for tech startups, but it does have its fair share of successful entrepreneurs. The lesson: Successful entrepreneurs are everywhere. It was Richmond's entrepreneurs that rallied round three women with a game-changing idea about charitable giving — PlanG.
Entrepreneurs understand the risks and rewards of starting and growing a company. They also want to give back by helping others start companies. Many want to use their success to make the world a better place. PlanG's model for engaging donors, increasing donations, and building loyalty to brands really resonated with investors.
PlanG raised $4 million in its first round of financing. The money is being used to build out the team and the technology, and to validate that corporations will pay to use PlanG's platform as a way to increase the value of their social-purpose marketing campaigns.
So how did Beller raise $4 million dollars in eight months when she and her fellow co-founders didn't know a single angel prior to forming their company and were based in city not known for its strong angel network? Beller shares five secrets:
1.) Build out a power network: Beller likes people. She approaches networking as an opportunity to meet people, not to pitch them. Pitching comes later. She wanted to create an army of evangelists who would talk up what she was doing and introduce her to people who might be able to help.
LinkedIn has been an invaluable tool for Beller to connect to people. I've used LinkedIn and other social media such as commenting, and Twitter to build my network.
Beller closed a whopping 76% of all investors she met with. For her, that affirmed the power of PlanG's vision. She is still in touch with those who didn't sign up for the first round. Some have already expressed interest in participating in the second round.
2.) Have a great idea: It was the power of the idea that got the meetings with potential investors. As Beller said, the idea was the calling card that opened the door.
There is growing evidence showing that when corporations do good, they do well — increasing the bottom line — at the same time. Many companies are aligning their corporate goals around ensuring the health of the communities they are a part of. PlanG takes advantage of this trend.
The co-founders also noticed that most people give in a willy-nilly way, targeting a nonprofit here and there. Many of us also purchase products that give a percent of the sale to nonprofits (Calphalon to Share Our Strength) or give the profits to nonprofits (Newman's Own to a variety of nonprofits) or match your purchase with a donation of the product to people in need(Tom's Shoes). There was no one place to track the impact of our giving and purchases.
The co-founders thought that, as the adage says, "if you measure it, you can improve it." Their method to improve "doing good" is through engagement and loyalty programs, in which the co-founders all have a track record of success.
3.) Have the skills to implement: Ideas are important, but if you're going to get money, investors need to know that you have the expertise to execute your plan. The three co-founders have different and complementary skills. Depending on the situation, any one of the three plays the anchor.
Beller was President of Affinion Loyalty Group for more than a decade. There, she helped global brands build customer engagement and loyalty strategies. The company experienced double-digit revenue growth each year during the course of her leadership.

Melina Davis-Martin is an expert in fundraising, donor engagement, and corporate partnerships. She has worked with nonprofits, such as United Way, American Lung Association, and the MS Society to raise more than $100 million.

Heather Loftus was EVP of Affinion Loyalty, responsible for sales and product development. The investors really like that that Beller and Loftus had a long track record of working well together.
Some potential investors raised concerns that PlanG would not be able to recruit world-class talent because they were not located in a city known for its technology prowess. That has not proven to the case. New employees see the PlanG business model as unique and purposeful, said Beller. As a result, the company has been able to recruit from cities such as Seattle and Chicago.
4.) Show the fire in your belly: Once Beller got that first meeting with a potential investor, the investor soon understood that the co-founders had the right stuff to go under, over, around or through any hurdle they encountered. All three women have a burning desire to succeed. Despite setbacks and obstacles, they have been relentless in pursuing their goals.
5.) Be prepared to pivot: Beller, Davis-Martin, and Loftus aren't afraid to pivot. They quickly adapt, change course, or even pursue a new direction if needed. The three co-founders are unafraid to experiment and improvise, accepting failure as part of learning.
All three women are risk tolerant, can deal with uncertainty, and are resilient. As good entrepreneurs they realize that overcoming loss and failure is inherent in becoming successful.
So what's next for PlanG? Corporations — including banks, retailers, credit card issuers, and other consumer brands — are interested and some early adopters are using PlanG to embed social impact while driving marketing effectiveness and, ultimately, brand loyalty. Announcements should be forthcoming.
PlanG is in the process of raising a second round of capital and readying itself for a third round from venture capitalists. They are on track for closing $2.5 million at the end of June, which includes some existing angels re-upping and a few new angels from the mid Atlantic area. They are currently building relationships with venture capitalists based in Boston, Atlanta, Washington DC and New York.
Look around you. There are people everywhere who want to make a good return on their investments, who are willing to take a chance on a good idea, and willing to guide you in developing that idea. In fact, they may be flattered.
Where will you start looking for an angel?