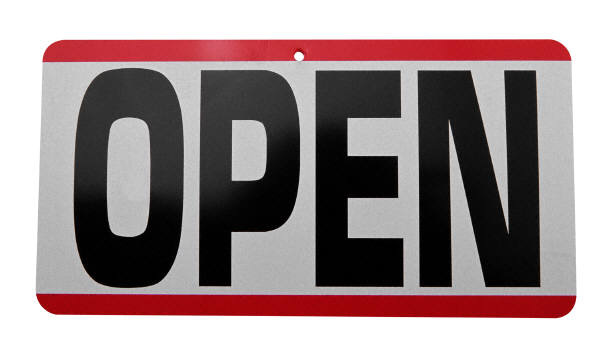 How Small Businesses in Red Hook Recovered from Sandy
back
Red Hook, Brooklyn, is a mixture of light industry, open space, and residences. Its population is about 10,000. With no subway directly serving the area, getting there from Manhattan takes patience, although it is only minutes away by car. Plagued by high unemployment and poverty, the neighborhood adopted a plan in 1996 to reinvigorate itself. During the next 16 years, it became known as a destination for food, drink, and great waterfront views.
Then Superstorm Sandy hit and those reinvigorated small businesses had to re-emerge, this time from flood waters. They used six tactics to bolster their success.
1.) Organize local small businesses.
Home/Made Wine Bar and Roquette Catering & Special Events suffered about $60,000 to $70,000 worth of damage said their owner, Monica Byrne. Insurance will not cover the type of damage sustained but money is what she and other small businesses need to recover. Loans take time and a lot of paperwork before approval and for young businesses, such as those in Red Hook that don't have a lot of cash flow yet, approval is difficult and sometimes not possible.
So a group of small businesses organized a collaborative fundraising effort, ReStore Red Hook, that will provide small grants quickly. Byrne is on ReStore's advisory board. One fundraising initiative for the group was producing and selling an e-cookbook including recipes from local restaurants.
Form a merchants' organization if you haven't done so yet, recommends Byrne. Businesses in Red Hook are moving toward this.
2.) Take advantage of what is offered and keep moving forward.
Occupy Wall Street activists morphed into Occupy Sandy and helped in relief efforts. They provided an invaluable service by assessing needs and coordinating resources, said Byrne. Other support for small businesses came from Brooklyn Chamber of Commerce, Brooklyn Based blog among other places.
You may need to crawl before you walk and run. Home/Made Wine Bar and other small businesses reopened with partial schedules. While that didn't represent a full recovery, it did represent progress and maintained relationships with customers.
For those offering resources to small businesses, don't assume you know what help is needed. After the first few days, business owners who were impacted by the storm are more likely to know what they really need than outsiders do, however well intentioned. Before you give, ask what's needed, Bryne said.
3.) Reopen anchor stores quickly.
Fairway Market attracted tens of thousands of shoppers each week before Sandy. Those shoppers often eat, drink, and do additional shopping at nearby small businesses. Fairway's recent reopening is welcomed by nearby merchants. "This is a huge boon" said Byrne. Red Hook merchants are looking forward to Fairway shoppers stopping by.
Fairway is also encouraging its shoppers to donate to small businesses impacted by Sandy. Fairway will match contributions up to $20,000. The money will be donated to ReStore Red Hook.
4.) Take advantage of new ways to raise money.
Some small businesses have turned to new methods of raising money that are faster, more direct, and less arduous than applying for loans or waiting for money from nonprofits. While crowdfunding – a way to raise money online by leveraging social media connections – only raised a few million dollars immediately after Sandy, it has the potential to raise much more money for small businesses as people become more aware of this new tool and how to use it. It works best when you've got a network to draw on so build your social media connections before the next crisis hits.
Bait & Tackle, Fort Defiance, The Good Fork, Kevin's, Red Hook Lobster Pound, and Steve's Authentic Key Lime Pie have used online fundraising campaigns to replace equipment and cover revenue lost due to closure, according to DNAinfo.com.
5.) Be prepared.
Small business owners need to move critical data to the cloud, have a contingency plan, and review their insurance coverage, notes Gwen Moran in an article in Entrepreneur.
As a business owner, you also need access to a database of skilled tradesmen, such as electricians and plumbers, Byrne says. It's not just that you'll need them to do repairs; they can help with critical paperwork. For example, you can't get your electricity turned back on without an electrician signing off on repairs. If you were unaware of this rule, it took longer to get back up and running. Also include in the database those who have generators and pumps or other specialized equipment you may need in case of storms, outages or other problems. And that database should be backed up, in the cloud.
For coastal areas, move your power above sea level, warns Bryne.
6.) Hang in there; repairs go more slowly than you planned."Every time we think we can open, there's something else," said Leisah Swenson, Byrne's partner in an interview with The New York Times. As the old adage says, every journey begins with the first step. Keep taking those steps, making those repairs, and suddenly, you'll be back in business.
A significant percentage of small businesses permanently close their doors after a disaster. Byrne predicts that virtually all small businesses in Red Hook will reopen, but there are things we can all do to ease the way. Donating is one, but shopping, eating and drinking at businesses in impacted areas is another. Besides, you may find a new favorite watering hole or the place that has just the item you've been looking for.
What will you chose do to help small businesses recover from Sandy?
**********
Just published this article on Forbes on lessons Superstorm Sandy is teaching small businesses about survival and recovery. Find out the top six tactics.
http://www.forbes.com/sites/geristengel/2013/03/06/6-lessons-red-hooks-small-businesses-learned-about-recovery-from-sandy/