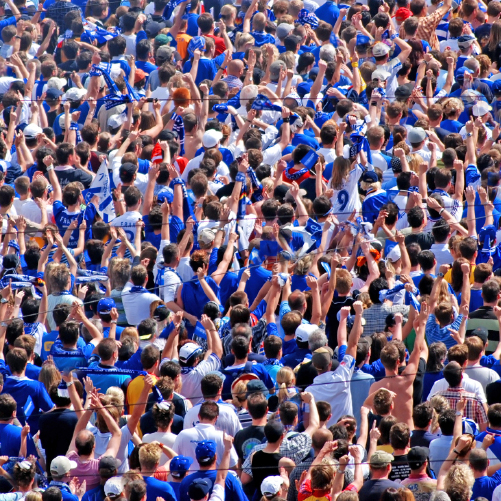 How Savvy Small Businesses Use Crowdfunding
back
Women-owned businesses start life with significantly less capital than those owned by men. How can a business grow if it starts life undernourished? Yet, if you're a woman business owner, your business will start with less and raise less as it grows. If you settle for that situation, you'll likely end up with less to show for your trouble, a smaller, less successful business than if a man had come up with the same idea and energy, according to a key Department of Commerce survey of women-owned companies across the U.S.
If you want to make your company a major player, you cannot just rely on your own resources, you'll need outside funding. The good news is that there's an alternative to loans, and angel and venture capital financing. Crowdfunding allows you to use the power of social media and the internet to to fund your projects via websites, such as Kickstarter and Rockethub, which coordinate the transaction.
"Women heavily rely on social and support networks to grow their businesses — to identify new clients, to share war stories and resources, and to boost morale," says Christine Janssen-Selvadurai. She is the director of the entrepreneurship program at the Gabelli School of Business and co-director of both Fordham's Center for Entrepreneurship and the Fordham Foundry, a small-business incubator in the Bronx that was launched in 2012 in partnership with New York City government agencies.
"Women are naturally good at relationship building and networking, so the advent of crowdfunding is a welcoming resource for women to access capital," Janssen-Selvadurai says. "I suspect they will be more comfortable using [crowdsourcing] for raising funds because it is essentially an online social network and it enables women to leverage their already existing support system to raise smaller amounts of cash [than angel or venture capital] without giving up control," Janssen-Selvadurai continued.
Over the past year, people have used crowdfunding sites to raise hundreds of millions of dollars, which proves the value of the technique as a funding source. Currently you can only raise money in exchange for a giveaway, such as product or service. Early in 2013, it is expected that the rules and guidelines for the Jumpstart Our Business Startups (JOBS) Act will be approved so companies will be able to use crowdfunding to raise money by giving small amounts of equity to investors in the U.S.
Typically, women like to wait for road maps before they try innovations. It seems more efficient to follow in the footsteps of others rather than to wander down dead end roads. Fortunately, guides have begun to map the best routes to success. Here are four ways to ensure your crowdfunding campaign is a success:
Prime the pump: "One common myth is if you build it, they will come," said Jed Cohen, COO of Rockethub. Nothing could be further from the truth. You need to look trustworthy. The best way to show that others already trust is by showing that others are already supporting your crowdfunding campaign. Before you launch your campaign, line up commitments from friends and family so on day one you look successful.
Build your network before you need it: In order to be successful in online fundraising, you need to have social media juice — lots of Facebook fans, Twitter followers, LinkedIn connections and email subscribers so your message can go viral, according Cohen. These online connections already know you, trust you, and are more likely than strangers to invest in what you're doing. They'll also help you with outreach by spreading the word about what you're doing to their connections.
Tell an engaging story: "The crowd" funds when they feel a direct connection to a great idea, a game changer, a superior management team or a personal value like giving back, according to Elizabeth Kulik, founder of ProHatch. Articulate a clear vision and tell an engaging story. If at all possible, use video. A short, no more than 2-minute, video is a great way to make an emotional connection. And in all your media, share your personal passion.
Offer something tangible: "Rewards can be a powerful incentive that convert people to fund and support your project," says Kulik. For now, it's not legal to offer debt or equity in a company so you need to provide some other reward: a product or service in exchange for the money you receive. Have different rewards that are commensurate with the level of support given. While the average contribution on Rockethub is $75, you need to offer a variety of pricing options below and above that.
One company having a lot of success with their campaign is Back to the Roots (BTTR). It is using crowdfunding to bring a new product to market. It has 2500 retailers, including Nordstrom, that sell their grow at home mushroom kit. Those retailers wanted other products from them. BTTR had the money to develop an aquaponic self-cleaning fish tank that grows beans, basil, thyme, baby greens, oregano, mint, parsley, spinach, and more in your home, but not the dollars to manufacture the product in quantity. They turned to crowdfunding.
Within the first 10 days, friends, family and the company's 16,000 Facebook fans helped BTTR reach their goal of $100,000. Once trust was established, others started purchasing. Kickstarter now accounts for for about 22 percent of purchases. It looks like BTTR may achieve double its goal by the end of its 30-day campaign.
The company offered a variety of reward price-points, from $1 for getting updates about the campaign to $10,000 for an educational seminar by BTTR founders in your community. The most popular offerings were discounts on the product.
While crowdfunding is a valuable source of capital, you should know a couple of other things about it:
Fees for crowdfunding platforms range from eight to 12 percent.
Some platforms, such as Kickstarter, have an all-or-nothing philosophy. If you don't reach your goal, you don't get any of the money raised. Rockethub allows you to keep whatever you raise even if you don't reach your goal.
There's a new funding source in town and its time to get educated. What will you do to learn about this opportunity?