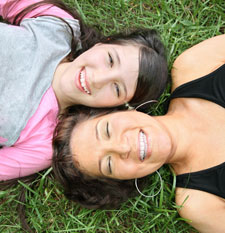 How Necessity Is the Mother of Creating a Business
back
In 1995, Julie Azuma, the mother of a newly diagnosed autistic daughter, went from store to store, trying to find the educational materials her daughter needed. Along the way, she'd joined a listserve — remember those? — for parents of autistic children so she knew that other parents were as frustrated as she was.
Azuma represents a growing sector of entrepreneurs: user entrepreneurs, those who face a problem, solve it, and market the solution.
"User entrepreneurs" account for more than 46% of innovative startups that have lasted five years or more, even though this group creates only 11% of U.S. startups overall", according to a recent Kauffman Foundation study.
Azuma's mantra for success: Get out in front of technology and let change happen.
Technology is your friend
In 1995, Google hadn't been invented; email was still a novelty; websites were few. Yet Azuma found a website designer and set up an online shop, with 30 products. Sales were $200 the first year. Now Different Roads to Learning has 550 products and more than $2 million in sales.
"I never dreamed of a business of my own, never, never, never!" Azuma says. "I always lacked the confidence." But for this business, "Confidence was not needed because this venture was started as a parent-helping-other-parents entity. I never expected it to fill such a large need and void."
She has built a community using Facebook and markets her products with Google ad words.
Now Azuma is embracing mobile apps. Her company has developed five apps designed to reinforce learning for children with autism. When the apps first became available, they were downloaded about 20,000 times per quarter. After all, that mobile phone is always there to make waiting for the therapist or standing in line at the supermarket productive.
Change is good
What she didn't realize when she started her parents-helping-parents business was that the market for her products and services would both explode and change. In 1995, 1 in 10,000 children were diagnosed with severe autism. Now, it's estimated that 1 in 88 children are on the autism spectrum, from Asperger syndrome to severely disabled children with autism.
That change isn't good, but Azuma's response is.
The change in the need for services created two challenges for Azuma: More competition and a somewhat different market. More people are entering the arena as businesses, not as a parent helping other parents with solid information. And the needs change along the spectrum from Asperger syndrome to severely disabled.
"Autism has become an important and competitive market because there is a window of opportunity in early intervention," she says.
Azuma's response is to brand her company as not just another retailer but as the go-to source for expert information about autism spectrum disorder, how to help children, and issues that parents face. Even the hard-copy catalog — which still augments online sales as parents pass it from hand to hand — will carry articles by professionals.
As to the market, "We had been looking at the severely disabled," she says. "Now we will look at the wider range of Asperger." The product line will expand to include products needed by those along the whole spectrum.
What will not change is Azuma's parent-to-parent focus. She and her team are, first and foremost, trying to help parents make use of that "window of opportunity" for children with autism.
She has been helped in both re-branding and expanding focus by UBS Small Business Advisory Program. Different Roads to Learning was one of 10 companies selected to receive six months of pro-bono strategic advice from UBS in 2011. (That mentorship thing again: Everyone needs it, whether its the kind available to everyone at your local Chamber or the kind that you earn by putting yourself up for an award.
Remember, this is the woman who "never, never, never" thought she'd start a business … because she lacked confidence. But she did have the confidence to figure out a solution to her own problem and then share that solution with others.