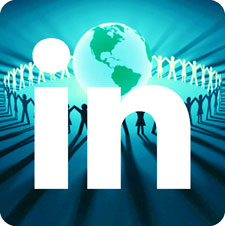 How LinkedIn's New Profile Section Can Help Nonprofits Fundraise, Find the People They Need
back
In it's effort to ramp up nonprofit participation in its services, LinkedIn now has a "Volunteer Experience & Causes" section for your profile page. The idea is that professionals will share information about what causes they care about and their level of engagement with those causes.
The new section has a two-fold purpose: individuals will be able to showcase non-work experience and nonprofits will get more exposure.
Let's focus on that second one. Your board members can let all their connections know that they care enough about your nonprofit to roll up their shirtsleeves and do some work as well as give money. That's like a Good Housekeeping Seal of Approval for a whole lot of people to see.
LinkedIn is a huge database of potential connections. When people look for a place to volunteer — on the front line, in the back office or on the board — or donate, seeing the names of people they know on your list of supporters will pique their interest.
I'm on the board of Praxis Housing Initiatives, Inc., which provides services to homeless people in New York City. As a board member, part of my job is to use my expertise to help Praxis fulfill its mission. In my case, that means educating management, staff, and my fellow board members about the value of social media, including LinkedIn profiles. They're a marketing tool we need to use.
Remember, LinkedIn is a geometric progression. I have more than 8 million first-, second-, and third-degree connections to whom I can reach out on behalf of Praxis. But I wouldn't want to abuse my connections by reaching out to them about something they aren't interested in. The new volunteer section allows me to reach out only to those interested in economic empowerment or poverty alleviation, in other words, those who would be interested in the work Praxis does.
The connections of my fellow board members can increase that 8 million number dramatically, not just numerically but in terms of skills and interests. Our board members include an attorney, healthcare professional, accountant, and two financial services executives. Add in the connections of the organization's leaders … Wow!
Some of those people may have money to give away. Some may have time. Others may want a strategic partner for a project.
Imagine the number of people who will see your name connected to someone they know or that their friends know if your board members, management, and staff have vibrant, up-to-date profiles showcasing their professional success as well as their commitment to your nonprofit.
It's that word-of-mouth thing again. Very powerful.
How will you use the new LinkedIn section?