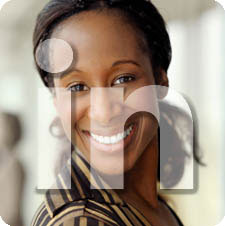 How LinkedIn Can Improve Nonprofit Governance
back
While they don't yet realize it, social recruiting — using social media to find staff — may be a nonprofit board's best friend. Why? Because nonprofit boards often under-staff, under-train, and under-fund their Human Resource departments, as documented in Bouncing Back? Employment trends in the nonprofit sector, by Idealist.org.
And human resources deliver the services and accomplish the mission.
Along with fiscal oversight and strategic planning, hiring an executive director is a critical responsibility for boards. And if the executive director leaves or is not doing a good job, good governance requires that a highly qualified replacement is found quickly, without loss of service during the transition.
Too often boards slough off that responsibility, with lame excuses: Changing an ED is disruptive; our founder is the best ED for our organization; if we make a transition plan, people will lose confidence in our current staff. Poor excuses all! And they leave your organization vulnerable to heavy expenses, endangered programming, and charges of irresponsibility.
Executive directors and senior staff move on, retire and, yes, even die. Lives change. And organizations change. The founder who got a nonprofit started may not have the skills to manage growth. Different skills are needed as an organization matures.
About 67% of executive directors plan to move on in the next 5 years — and a lot of them haven't told the board yet — according to research by the Meyer Foundation. In some cases, Boomers are handing over leadership to younger generations. For some it's burn-out. The economic downturn has been stressful!
Here's the kicker: the Nonprofit Employment Trends Survey found that about 75% of nonprofits have no budget for recruitment.
Good governance requires that nonprofit boards have transition plan in place and the tools to recruit a top-notch replacement for executive level staff.
The good news is that social media can be used to search for and recruit candidates. Among social media, LinkedIn is the one focused on helping nonprofits, large and small, find and recruit staff. In fact, the recruiting and search firms you could hire are probably using LinkedIn themselves.
If you haven't got a big budget, social recruiting is probably your best shot at finding the best candidates.
Before you dismiss the idea idea of even thinking about transition or ED replacement, consider this: Recruitment planning isn't personal; it's pragmatic. And it's the board's responsibility to ensure that an up-to-date transition plan is in place. Such a plan includes:
regularly updated job descriptions for the executive director and other key senior executives
a process to get input from board and staff regarding any new or different skills that a successor ED may need, and modify the job description if necessary
a plan to assess salary to accommodate changes in duties or in the economy (using such sites as Professionals for Nonprofits
a recruitment process. Will a search firm be hired? Will an interim director be hired?
money for the cost of transition: advertising; search firm or interim director; overtime for staff; extra staff to cover the ED's work; higher salary costs; and other costs, from new stationery to a new desk
assignment of responsibilities: which board committee will do the search, who will conduct interviews, etc.
Whew! Sounds expensive! And time-consuming! Could be both but it doesn't have to be. And the alternative — pretending you don't have to do it — is worse.
Which brings us back to social recruiting.
LinkedIn is a database with the profiles of 3.6 million nonprofit professionals. It's where the people post their work history, their awards, their passions, their portfolios, and the projects they've shepherded to success. Add to that the millions of business professionals who may not be working for a nonprofit now but whose interests, volunteer work, and experience make them highly qualified candidates who just might be intrigued if you reach out to them.
Here's a true story. An ED leaves. In analyzing the nonprofit's situation, the board realizes that its income stream comes more from government contracts than it does from donors. The ED who left was great at fundraising, not so good at contracts. The board realized that familiarity with the minutiae of government contracts should be in the new job description. The new ED came not from the nonprofit sector but from the government sector, someone who understood contracts from the government side. Times do change!
Using as keywords the skills, interests, education level and experience you want your executive director to have, you search LinkedIn. It's as simple as it sounds. If you want to get more complicated, you can use LinkedIn's fee-based Recruiter tool, which will be offered to nonprofits at a deep discount.
For an overview, check out the free webinar from our archives, How to Use LinkedIn for Nonprofit Staff Recruitment.
Social recruiting is a money-saver and a time-saver. It promises to make recruiting at all levels more targeted, less expensive, and to come up with excellent candidates.
So knuckle down and get to work on that transition plan. Learn to use LinkedIn's Advanced Search. You may not like the idea, but good governance requires such a plan and limited funding make social media a necessary part of it.
If you liked this article, you may also like:
How LinkedIn's New Profile Section Can Help Nonprofits Fundraise, Find People They need
Does Your Nonprofit Know Where to Recruit Top-Notch Board Members?
How to Use Linkedin for Nonprofit Staff Recruitment, archived webinar
Social Media For Your Nonprofit: Take Charge!