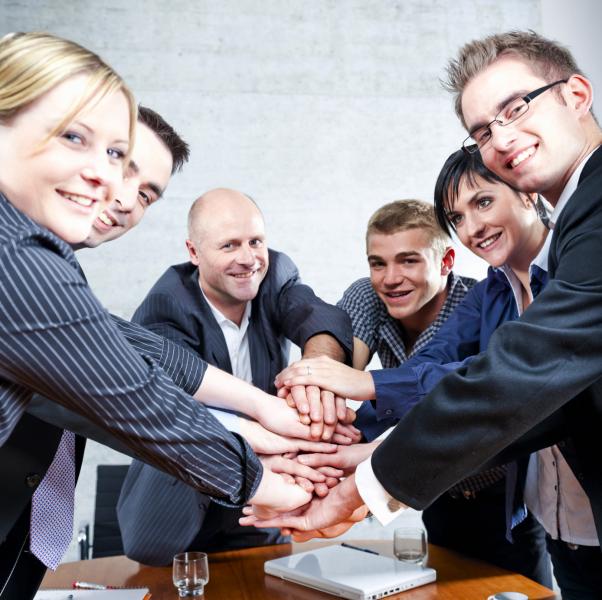 Gen Next on the Nonprofit Board
back
by Michael Davidson
In these increasingly difficult times, the need for active and engaged board members is greater than ever. The generation under 40 is a largely untapped resource, nationally comprising less than 15% of board members. This is a generation committed to the value of service. They have the expertise crucial for nonprofits seeking to create sustainable business models. They also have experience with fundraising.
A concern has been expressed about how younger candidates will integrate with existing boards. This concern is premised not so much on differences in age, but on a concern that there are cultural differences that might create barriers.
The concern about how the generations will connect and work together is real but by no means insurmountable. Every generation is molded by unique experiences that leave their imprint on how they approach work, relationships and what they value. The generation that experienced the great depression worried about those born into the post WW II boom years and the "Red Scare." They in turn were perplexed by those formed by the Vietnam War and "drugs, sex and rock and roll," etc.
For the past several years I have been leading board training workshops for the United Way BoardServeNYC program (formerly Linkages) that trains young professionals to serve on nonprofit boards. Since launching BoardServeNYC in October 2009, there have been over 350 successful placements.
To understand how the experiences of this generation might affect their board engagement, the Board Leadership Project of Governance Matters/VCG conducted a survey of recently placed BoardServeNYC participants. The results suggest not only where the challenges lie but where solutions can be found.
Commitment
Firstly, they are very committed. 70% spend more than five hours a month on board work and, but for other commitments, would want to spend more time. 50% see themselves as spending more time than the average of their board colleagues and 75% have accepted leadership responsibility as officers or committee chairs.
Their commitment has been formed through a lifetime of experience with "community service," where they saw the impact of their efforts and the personal rewards of that engagement.
Value added
Their contributions to boards have included those that are traditional: financial analysis, review of contracts and insurance policies, real estate advice, support for a gala, solicitation of contributions, hosting "friend raisers," etc.
Some of their contributions, however, reflect the special value they bring from their work and social experiences:
• Testing methods of outcome evaluation;
• Developing systems for obtaining staff input;
• Introducing strong governance expectations
• Utilizing social media and online communication;
• Improving board document management;
• Initiating new types of fundraising events;
• Developing marketing strategies.
How are they different?
They come to the board with two sets of experiences that add important value to the mix of perspectives on a board and, like all perspectives, bring challenges as well.
Use of virtual communication
They are not, as might be feared, wedded to using the more esoteric forms of electronic communication (Skype, texting, etc.). They are, however, much less reliant on face-to-face meetings, preferring email and conference calls.
They have developed the skills to accomplish complex tasks with virtual work and to utilize web tools that facilitate collective and simultaneous input without the time consuming process of sequential revisions.
They also expect that relationships can be developed and maintained virtually.
In their experience, the benefits of relationships can be obtained by maintaining large numbers of virtual connections that are tapped as needed.
The relative values ascribed to "high touch" or "low touch" connection is based on cultural assumptions, not on whether one or the other is an objectively "better" way to maintain social networks. Is it "better," for example, to spend an hour over coffee with one person or an hour on Facebook, Linked In and Twitter nurturing connections with hundreds?
Challenges
• They are frustrated when their fellow board members resist using more efficient ways of working just because they are "not the way it is done."
• The speed of virtual communication leads them to expect a faster pace of response then may be the norm among other board members. For people checking emails continuously, a response a day or two later can convey a lack of interest.
Differences in work style
In their experience, success is based on discrete accomplishments, rather than on nurturing a position within an organizational hierarchy. They live with the reality that their work environments may disappear in a moment. Their security is based on skills developed through discrete achievements. They focus on results more than on process. They tend to hold themselves strictly accountable for assignments. They can, by and large, be expected to get the job done.
Challenges
They are impatient with board practices that are not efficiently focused on results, e.g.:
• Lack of advance distribution of board
materials;
• Board members who attend only by conference call;
• Board members who do not follow through on commitments;
• Meetings held during the work day;
• Board members who are resistant to fundraising;
• Boring, unfocused board meetings;
• Underutilization of board member talents.
They also tend to be impatient with the amount of "process" required to reach decisions. Their focus on getting their job done may make it hard for them to see the broader picture or the need to engage the multiple stakeholders who can influence the organization's ability to implement its decisions.
Suggestions
• Provide early opportunities for new board members to develop personal connections with current members. The needs of younger members are no different in this regard from any other new member who does not have a prior personal relationship with members of the board. All new members need to be welcomed.
• Assign a board mentor to each new board member to help them to understand the dynamics of the board and to guide them in how to effectively integrate their ideas.
• When at all possible, bring on a team. Having peers on the board will reduce the experience of being an "outsider" and will promote synergy among their efforts.
• Take a serious look at the way in which the board is operating. Are procedures operating to fit the work or to fit the personalities of board members? Do you really need to have that many board meetings or would it be more productive for work to be done in committee? If some board members need to be helped to learn how to operate by email, so be it.
• If the board is concerned that they not be sufficiently "experienced" or not able to bring in resources at the level of other board members, utilize the option of inviting them to join a working committee or a "Junior Board" as a trial period (for both sides).
Conclusions
Despite the challenges, it is crucial for boards to engage this generation and to engage them now. They are not waiting "until their time comes."
• They provide expertise that is becoming increasingly expected of nonprofits. Not only the ability to utilize new technologies, but the ability to operate in an environment where business-like "outcomes" thinking is becoming the norm.
• They will add to the diversity of perspectives essential for a productive board.
• They bring a level of energy and commitment that can serve as a model. I have seen board engagement in fundraising significantly increase following the example of its younger members.
Michael Davidson, is a consultant specializing in nonprofit board development. He is the former Chair of Governance Matters and lead consultant for the BoardServe NYC program of the United Way of New York City.