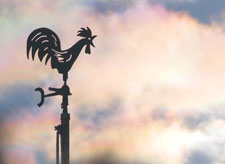 Five Reasons To Be Optimistic About Corporate Social Responsibility
back
When a report comes out advising big corporations to ignore social responsibility and focus only on profit, I could get depressed.
The report argues that creating jobs is all the social responsibility that businesses need do; everything else will take care of itself if people have jobs. The report does not mention living wages or health benefits but that's another issue.
I've always been an optimist so instead of getting depressed, I'll focus on the abundance of reports showing that smart businesses think long term and long term means sustainable, socially responsible decisions.
The big guys themselves are producing these reports that show social and environmental responsibility are good for businesses.
Let me share some of the good news:
H-m-m. On balance, I think my Pollyanna view of the world is justified. Despite those pining for the bad old days, a good new day may be dawning.
Is corporate social responsibility good for business? Do you think corporate social responsibility is expanding or is it a losing battle?