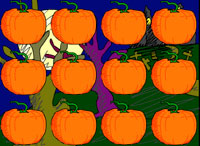 Don't Lose Your Social Conscience in Holiday Madness
back
Oh, the candy, the costumes, the sheer greedy fun of it all!
Is it possible to have Halloween with the candy, the costumes, and the fun but cut back on the greed a little? Absolutely! In fact, you might even increase the fun by thinking outside the bags of mini-Mars and candy corn.
Sometimes, we get so caught up in tradition that we forget that those very traditions have decimated parts of the world (rain forests and the like). Don't turn off your social conscience in the interest of tradition.
Make new traditions instead.
For adult parties, the answers are easy and obvious: Buy your party supplies and treats from Fair Trade companies and make your costume from recycled material, which you'll find in abundance at any thrift shop. Or even in your own closets.
Believe me, you won't suffer! Fair Trade candy, especially chocolate – of which I am unduly fond – is very tasty, and can be consumed without guilt.
For bite-sized chocolate, nicely wrapped for the young and the dieters, there's always Sweet Riot.
But wait, there's more! How about using Halloween to raise the awareness of your children and your neighbors … and, no, it's not about being preachy. Here are some websites with great ideas for old and young. I'm especially fond of the reverse trick-or-treat option.
As I promised, lots of fun in new traditions. Holidays and celebrations are no time to forget the planet and other people. Social responsibility is about every day, holiday or hum-drum. Note that some of these can carry right through Christmas, Hannukah, and birthdays … especially the palm leaf plates and the chocolate.
How have you made holidays and celebrations more "green" and socially conscious?
Image from Care2 Make a Difference free Halloween e-cards