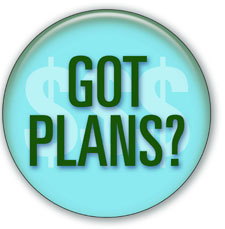 Developing A Growth Business Plan: Financial, Risk Assessment, and Contingency Plan
back
Editor's Note: This is the sixth of a 7-part series on Developing A Growth Business Plan. The series is based on presentations made at the Social Impact Exchange Symposium on Scaling Impact held June 14 and on the experiences of nonprofits that participated in the business plan competition. Financial Plan, Risk Assessment, and Contingency Plan was presented by Summer Spencer, director of Community Wealth Ventures.
Financial plan
Be realistic. About every single thing that you might have to spend money on in order to grow, from real estate to paper clips, from staff training to the phone bill. Some of those costs will have to be covered before you get your first dollar of new funding. Can you do it? How? Where will the money come from to plan your growth nonprofit's growth and cover costs if funding lags?
As you make this assessment, explore new options that may save you money on both your current and planned operation. Is the phone system you now use the most economical? Have you checked out new technology?
Explore, too, every form of capital. Capital can come from many sources: donations, grants, your reserves, foundations, community development organizations or by going into debt. Have you built a message that might resonate with high-wealth individuals? If not, can you do so?
Consider using an intermediary; their expertise may extend your options.
Assess risk, develop a contingency plan
Be realistic. About everything that could go wrong, both internally and externally, everything that could affect the viability of your plan. What if a key staff member leaves the organization (Life happens!)? What if regulations change or costs are more than anticipated or a partner fails to deliver?
Consider what each of these scenarios would mean, then develop a Plan B that specifies how you will handle the problem. You may need to revisit your financial plan to be sure you have enough funding to, say, handle a cost overrun.
It may sound like a depressing exercise but it could be invigorating instead. By thinking through problems when you are not yet in crisis, you may well come up with innovative solutions or see new options.
By not developing a contingency plan and the financing to carry you through the lean times, your growth may never happen.
For more about the ideas and insights from SIEx11 check out our SIEx11 special section and our free, downloadable ebooks, Scaling Impact: A Primer For Nonprofits and Getting Ready to Grow. Yes, it is aimed at small businesses but the tools and process apply to nonprofits as well.