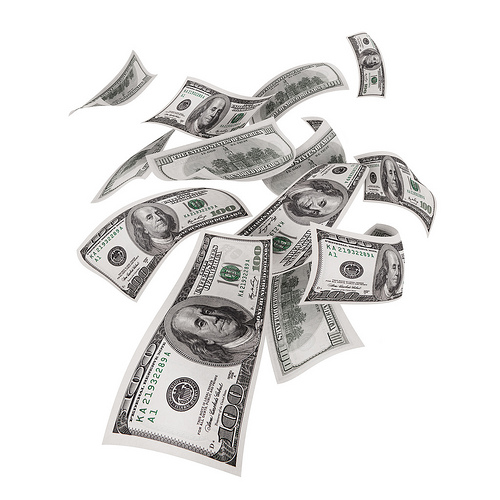 Crowdfunding: Is It Right for Your Nonprofit
back
By Elizabeth Kulik
All over the world nonprofit organizations contribute tremendously to the public good. Their work helps strengthen communities, improve the lives of others and build the economy. Today, nonprofits are challenged to compete for resources in a globally changing economic landscape where costs to operate are high, demand for services is greater, generational transfer is unclear, and tax deductions are shrinking.
Successful fundraising is more important than ever for every organization with a social mission, at any stage, from start-up to sustainability. It is time to explore innovative new opportunities to spread your story.
Is Crowdfunding the right choice for Nonprofit Organizations?
We say yes! Crowdfunding is a great strategy for smaller and larger NPOs alike.
Crowdfunding leverages the power of online storytelling and social media networking to exponentially extend the outreach base of donors and advocates. Crowdfunding connects NPOs to people who may have never known about the cause if the NPO used their own website for exposure.
Crowdfunding gives NPOs two distinct fundraising opportunities. NPOs can create their own Crowdfunding campaign to tell their story to a global audience who make donations directly to the nonprofit, and benefit from funds raised by advocates who run Crowdfunding campaigns on behalf of an NPO.
Because Crowdfunding happens online, NPOs further benefit from a far shorter donation to funding cycle. Payment on crowdfunding sites is completed using secure third party payment walls where funds are immediately available to the NPO account holder upon clearance.
Now that you have chosen Crowdfunding for your NPO, it is time to think about creating a campaign. Here are some tips that will help guide you along the way.
BUILD A CORE TEAM: NPO's should assign a core team who will see the campaign through, start to finish. Building a strong campaign requires a team who can translate the NPO's passion for their mission into the campaign message itself and then market it to the Crowd. Once campaigns launch they require much time and energy to raise funds. Use your team building as an opportunity to leverage team member's social networks in asking for early support in the form of donations and campaign sharing. By leveraging your team's personal networks, your NPO greatly expands the impact of its early outreach efforts.
ESTABLISH EARLY SUPPORT: As an NPO it is likely you have any number of loyal followers that you communicate with on and offline on a regular basis. As with the start of a traditional fundraiser, we recommend you start personal outreach to these immediate networks and loyal followers, before you launch your campaign. Customize your communication and personally contact these potential early adapters via direct mail, phone and social media channels to fund and advocate as part of an early support team.
The more donations you have committed prior to launching your campaign, the better. Aim to have secured pledges from the majority of your team's immediate networks going into Day 1 of your campaign. You then will begin Day 1 of your campaign with the kind of traction that has been proven to increase the appeal of a campaign and immediately spark outside interest which makes outreach beyond friends and the friends-of-friend's tier more effective.
CREATE A SOCIAL MEDIA STRATEGY: It will be important before launching your campaign to create a Social Media Strategy, as a good portion of crowdfunding is based on leveraging your networks through social media broadcasting. Consider what platforms (Facebook, Twitter, LinkedIn) will be used, who will be responsible for managing, the content you will post, when you will post and the frequency of posts. Use your social media channels before, during and after your campaign to engage new and old advocates, build brand awareness, ASK your audience for support, communicate campaign success, and recruit volunteers as your campaign unfolds.
BROADCAST YOUR STORY: Communicating your NPO's mission, goals, and your passion is a must. Engage the crowdfunding audience by reaching them on an emotional level, and be authentic!
It will benefit your organization to put a face or faces to your NPOs name and the cause you promote (Remember-Build a Core Team!). Sharing your passion for your cause and why you are campaigning fosters a connection with your audience on a very personal level and motivates them to fund and share your story.
Make use of CFP's profiling capabilities to add more content to your story and to increase the connection points you can make through social and business networks. Make sure your personal profiles on these platforms are optimized and interconnected. Share who you are, your experiences, and cross link your personal Facebook, Twitter & LinkedIn accounts. Take advantage of what you can tell an audience that has never met you before.
DRIVE MOMENTUM FOR YOUR CAMPAIGN: Crowdfunding campaigns are not an "If you build it they will come" and a lot of CFPS, including ProHatch are keen to tell users this important fact. CFPS are a tool and the NPOs must make this tool work. DON'T underestimate the time, resources and effort that are needed to articulate the value of a campaign from a donor's perspective and capture the donor's interest, all the while managing constant communication around the campaign. Make it your mission to build on the culture of your NPO, build rapport, and foster relationships with your audience through conversation, regular updates and public acknowledgment all while encouraging new donors and followers to share your message.
ALWAYS BE TRANSPARENT: Crowdfunding is an excellent opportunity for NPO's to build on their organization's mission and story by communicating directly with donors on how funds raised were utilized and the impact made. This creates a constant stream of transparent and very personal communication with donors that gives your donors confidence in the NPO and demonstrates that their contribution is making a difference. Through the life of your campaign give regular updates on dollars raised and balance these updates with request for donations and requests for campaign sharing.
ONLINE AND OFFLINE EFFORTS WORK TOGETHER: Crowdfunding should not solely rely on online interaction and social media for campaign broadcasting. Real-world, personal communication is extremely valuable and you should strike a balance between the two. When a campaign launches and has gained traction, take it one step further and reach out to local radio, industry blogs, newspapers, TV stations, etc. Pitch them on story angles that spotlight your team, the NPO and the good you are doing. Don't be afraid to ask and allow traditional and online marketing and media to work together.
KEEP UP THE CONVERSATION: Share content, pictures, videos and ask questions on your campaign page and through social media channels that will spark conversation and foster engagement with your audience through the life of your campaign. This will help in building an active and motivated community that has an ongoing interest in the success of your campaign and your NPO's mission over time. Remember the more "likes", "shares" and activity in your social media channels the more relevant your posts become.
"THANK YOU" MATTERS: We don't have to tell anyone that saying thank you matters. We do see that there are ways of recognizing your donors that will make them more inclined to share and become repeat donors. Recognize every donor with a regular program of public and personal recognition. Thank you videos or graphics relating to your cause is a terrific way of thanking a donor. Also utilize Facebook to thank your donors, write a post and tag donor's names in that post, for example. This gives the donor some spotlight, encourages them to follow, share with networks, and like future posts. View every "Thank you" as an opportunity to broaden your audience and convert donors to Facebook & Twitter followers, always include links to Facebook & Twitter.
Elizabeth Kulik is one of the founders of ProHatch. The company delivers education to the emerging crowdfunding sector, along with a unique Phase-to-RaiseTM crowdfunding platform.
Visit http://www.prohatch.com/ for more information.
Flickr image: By 401(K) 2013