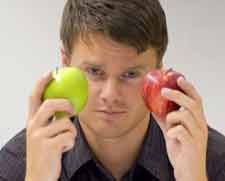 Choosing Your Legal Form Is a Strategic Decision for Social Good Businesses
back
Social entrepreneurs — those using business skills to accomplish social good — have many choices these days. New York and California recently joined five other states in allowing social good to be given as much weight as corporate profit by approving Benefit Corporations in which the well-being of all stakeholders (employees, community, clients, environment), not just shareholders, are legally taken into account when decisions are made.
But before choosing an incorporation structure, people with a great idea for solving a social problem have to consider another question: Should they become a for-profit social enterprise or a nonprofit?
It's not as easy as it sounds, as I learned from a conversation with Neha Juneja, an Indian social entrepreneur whose road to success I've been following. She described to me the passionate discussions that preceded the formation of her company, Greenway Grameen Infra.
The group lost two partners in the discussions. The two wanted the fledgling energy innovation company to be a nonprofit, to give away it's non-polluting, low-fuel, low-price stove rather than sell it.
A very real social problem exists, one that the Greenway Grameen Infra product hits dead on:
More than 70% of India's population rely on wood- or dung-fueled cookstoves, often used indoors.
Smoke and pollutants released from these stoves are responsible for about 5 million premature deaths annually.
15% of India's gross energy needs and 4% of its greenhouse gas emissions are due to these stoves.
The average household consumes more than 22 pounds of wood per day, leading to deforestation and destruction of local ecology.
Women and children spend up to two hours per day gathering fuel for these stoves.
Given these statistics, why wouldn't you want to find a foundation willing to underwrite the distribution to every possible family of low-emission stoves that use less fuel, improve health, and free up women and children for such things as school?
Because the number distributed is not a measure of success.
When Greenway Grameen Infra's principals decided on a for-profit social enterprise, these are the factors they weighed:
If you don't sell it, you don't know if people really like the product or if it's really solving the problem. This proved to be true. When demonstrated to villagers, the overwhelming response was "I'd love one!" But when the stoves went on the market, sales were slow.
If you give it away, the recipient may just sell it for scrap: income now may take precedence over long-term health.
A nonprofit giving something away is prescriptive: This is what's good for you. Selling the item at a low cost, with plenty of information about its benefits and the problems it will solve, is empowering to the user. She gets to decide what's best for her.
If the product becomes "aspirational," that is something people save for and look forward to acquiring, the purchasers have the joy of achievement and pride of ownership.
For every proposed solution to social ills, the questions will be different. But these questions go to the heart of measuring impact for both social enterprises and for nonprofits. What constitutes success?
The lesson here isn't that nonprofits have no place in making the world a better place or that they are disrespectful of their clients. Some social problems can only be solved by nonprofits.
The lesson is only that the type of legal entity you choose to be can be a strategic decision. In the case of Greenway Grameen Infra, a good product would be useless if not used. The only way to ensure it was used was to charge for the product.
In deciding what legal form your social good business will take, consider all the factors, from product to people. Then decide how to measure impact and how to organize.
How does your nonprofit or social enterprise measure success?
If you liked this article, you may also like:
Slum Dwellers Inspire Hope for the Future of the Urban Poor
How a B-Corporation Grew Its Business and Its Social Impact
Customers Determine Product Design for Social Enterprise
Bottom Billion Is Major Market for Entrepreneurs Who Get It