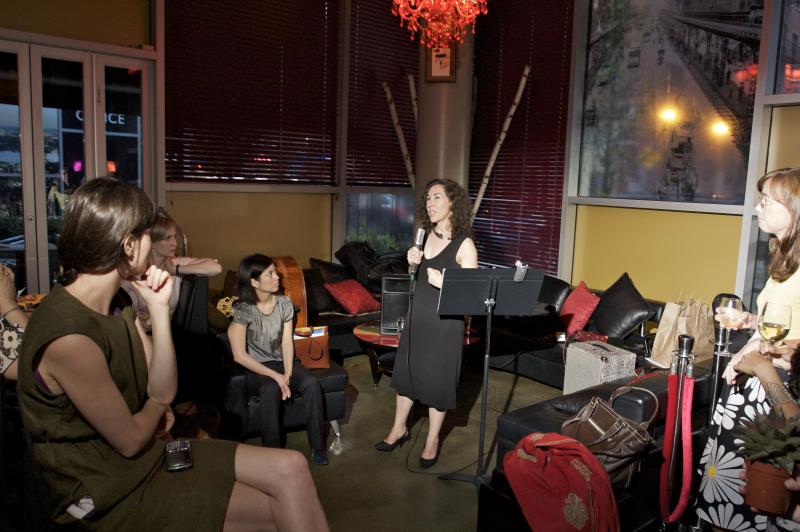 Celebrating the Hard Work of Entrepreneurship
back
This Tuesday night I hope you'll join me at Fast Forward Fund's (FFF) first Young Professionals Networking event at SideBAR @ Union Square, Manhattan. It will be a terrific event celebrating the hard work of entrepreneurs who are Portfolio Selections of FFF.
Last week I attended a friendraiser/fundraiser for New York Women Social Entrepreneurs' (NYWSE) Incubator for which I had been an evaluator, mentor, and educator partner. Over a six-month period, the teams attended workshops and classes, had access to resources, coaching, and were given opportunities to pitch their social ventures to investors. Throwing a party at the Bowery Wine Company was a great way to celebrate these women's accomplishments and their companies:
Early Earners – Online education destination for youth and families promoting positive financial habits
Girl Guides USA – Outdoor program that develops girls' environmentalism, leadership and teamwork
Illume – Online mentoring and career resource for young women from illiterate families in India
Out Against Abuse – Online resource to stop domestic violence in the South Asian community
Public Stuff – Software to connect government and citizens to improve services and community life
Start Your Engine – Exercise, nutrition, stress and time management program for low-income women
I always enjoy hanging out with old friends: my mentees, Keren Perry-Shamir and Ami Desai of Early Earners and of course, Natalia Oberti Noguera and Allison Lynch, without whom NYWSE and the Incubator would not exist. I also got to meet Diana Ayton-Shenker, FFF Founder & CEO
, a youth-investing-in-youth social venture fund, who was the keynote speaker.
The NYWSE Incubator serves as a Pipeline Partner for FFF – along with Echoing Green, Ashoka, Clinton Global Initiative, and Acumen Fund – in order to source promising youth ventures for youth-led social investment. NYWSE Incubator entrepreneur Lily Liu, Founder of Public Stuff, was selected as a portfolio investment by FFF. Public Stuff was chosen because it makes it easy for citizens to connect with their local governments to find things out and get things done. Lily will be one of the presenters at the FFF Young Professionals Networking event.
Diana spoke with warmth and passion about her dream to transform young adults into social investor activists, to redefine how social impact organizations, both nonprofit and for profit, access and allocate capital, and to engage global citizens to make the world a better place. FFF addresses the most pressing global challenges faced by this generation and our time – climate change and energy, poverty alleviation, public health, and human rights and peace.
There's sure to be some great conversations FFF Young Professionals Networking event and I'd love to engage you in some.