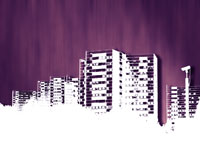 Break Down Walls to Build Creativity With New Technology
back
This is one of three blogs about the future of tech-enabled business models. Check out Tech Knowledge Will Expand Markets, Services of Entrepreneurs and Nonprofits and Tagged Products, Smartphones Offer New Business and Fundraising Possibilities to read what else is in store.
Out with the old organization chart, in with the wiki-world. That's the gist of the first three of 10 tech-enabled business trends, according to a new McKinsey report.
Last week, I looked at the first of these, cocreation. Now let's talk about "Making the network the organization" and "collaboration at scale."
The first simply means that the walls between, say, production, sales, and accounting are torn down as are the walls between your uptown store and your downtown store or your Des Moines office and your New York office.
For Nordstrom's, it means allowing an online customer to buy not only from the warehouse but from every store in the country. As The New York Times pointed out, that purse she wants may be the last one in the system, in a store in a different state, but she can still get it because all inventory, no matter where it sits physically, is available to the customer.
The help you need for an accounting project may be a person in the stock room whom you've never met. Dow Chemical's network includes retirees and former employees, according to McKinsey. Other companies use online contests to encourage "outsiders" to help solve problems.
In other words, wherever your network goes, that's where your organization is. And your network can be as large as the Internet itself.
Part 2, collaboration at scale, involves the cloud, the ephemeral place where documents are kept so they can be accessed by anyone with permission from any place they log on. You use it now, if you have a gmail, Yahoo! or Hotmail address.
Collaboration at scale applies mostly to knowledge-workers, those who spend the day designing solutions to problems whether they be building a dam or designing an eye-grabbing cover for a magazine.
Now it's being used by professional journals to widen the review of of scholarly articles. Instead of a panel of pre-selected peers, articles will be posted on the web for "crowdsourced," signed comments. The author can respond to the comments or revise. It takes "peer review" out of the hands of the few, speeds it up, and opens up "good old boy" networks to the whole scholarly community.
We've already got Kiva, which helps less donors pool their resources in micro loans to third-world entrepreneurs.
Perhaps a database of the components of successful social service programs to address a given problem – teen pregnancy or HIV in rural areas – could help reduce the start-up time and cost for nonprofits.
Some of this may already be underway. NetSquared facilitates nonprofit groups "that meet to network and learn about using the web and other innovative technologies to make social change happen."
LinkedIn groups offer discussions on how everything from how to avoid mistakes others made in, say, mergers to help gathering data for a thesis on nonprofit marketing. As others have said, "Nobody is as smart as everybody," the use of collaboration holds the hope for new solutions to social problems and new opportunities for entrepreneurs.
Has your organization used technology to take down the walls within the organization? Does your organization use the cloud or wikis to encourage creativity and collaboration? How?