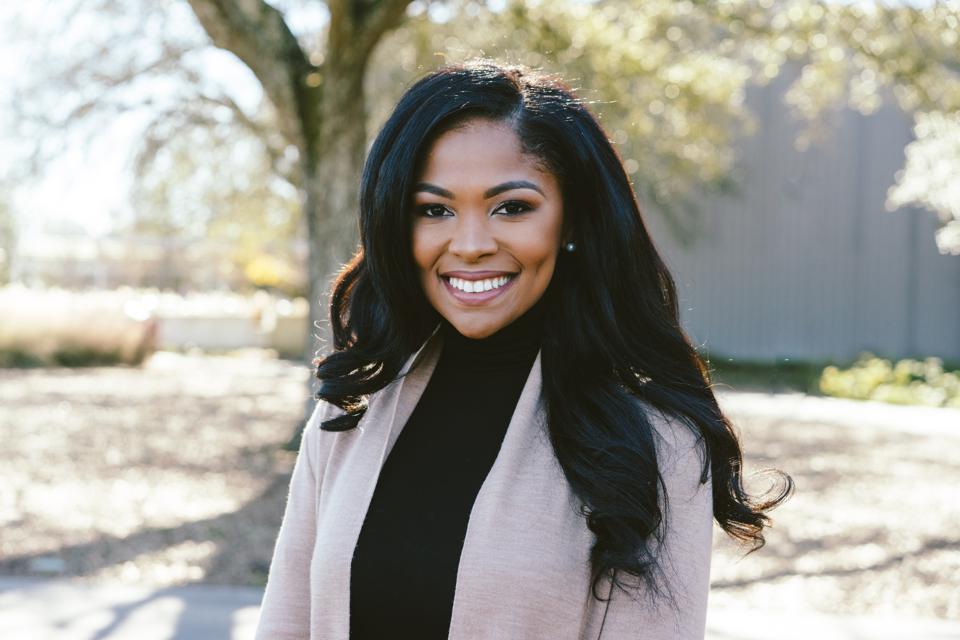 Black Woman Tech Founder Shows How Innovation Is Done In The Silicon Bayou
back
Unicorns were once mythical in the tech world. In recent years, more and more companies have achieved billion-dollar valuation, which qualifies them for unicorn status. However, you rarely see founders who break the typical profile—male; white; headquartered in Silicon Valley, New York City, and Boston; holding an Ivy League degree; and having cofounders.
Venture capitalists have a type. Few look beyond stereotypes. VCs limit who is recognized as an innovator and what needs are being addressed by startups. This will limit the economic recovery to the same cast of characters we've had for decades, and disparities will continue to grow.
To understand the potential of breaking the mold, venture capitalists should take notice of unicorns-in-waiting such as Resilia. The New Orleans-based company's founder, Sevetri Wilson, exemplifies the potential when you look beyond the usual suspects. She is one of a group of tech founders who has transformed the Big Easy into Silicon Bayou.
In 2009, Wilson founded Solid Ground Innovations, which started as a nonprofit management and consulting firm. "I saw how antiquated and outdated the technology nonprofits and their funders used," said Wilson. "For the most part, technology was not designed specifically for them." There are approximately 1.56 million nonprofits in the U.S., contributing $1 trillion—5.6%—to the economy. They deserve better. "… [Nonprofits and their funders] represent a massive opportunity for companies that can find better, lower-cost ways to service these organizations and help make the entire industry run more efficiently," writes Jonathan Shieber in TechCrunch.
Nonprofits are resource-constrained. Wilson saw an opportunity to automate processes on a software-as-a-service (SaaS) platform to reduce costs. In 2016, she launched Resilia (formerly called Exempt Me Now). It's first product dramatically reduced the time to file for nonprofit status from more than 100 hours on average to 10 hours or less and at a fraction of the cost.
Nonprofits report that their top three challenges were: no consistent framework for collecting and sharing data, a lack of human resources, and the inability to gather information on the impact of programs, according to Nonprofit Standards: A Benchmarking Survey by BDO and The Nonprofit Times. Resilia added tools for compliance, management, training, and funding. It enables grantors like governments, foundations, and corporations to deploy capital quickly and efficiently.
Like many founders, when Wilson first began to raise capital, she sought big-name, well-known venture capitalists. She learned pretty quickly the importance of targeting VCs who are values-aligned with her's. "In my case, that meant investors who invest outside of Silicon Valley, and invest in founders who are women and people of color," she said.
After Wilson was written about in Hypepotamus, the Southeast's go-to source about the innovation community, Kristina Montague, managing partner of The JumpFund, reached out through LinkedIn. The JumpFund activates women's wealth to fund female founders in the Southeast. Many of the JumpFunds' limited partners sit at the intersection of philanthropy and nonprofits. "They understood the opportunity," said Wilson. Montague is also on Resilia's board of directors.
As did Alicia Robb, managing director of Next Wave Impact, when Montague approached her about being part of the seed round. Next Wave is driving impact, diversity, and inclusion in early-stage investing and the entrepreneurial ecosystem and produces the Founders of Color Showcase. Both were Seed stage and Series A round investors.
Montague invited Wilson to a women's event in Chattanooga. There she met Monique Villa, an investor and scout for Mucker Capital, which invests in scrappy SaaS companies outside of Silicon Valley. Villa connected Wilson to Mucker's cofounders and partners. They too recognized the potential of Resilia and joined the Seed round.
Last spring, Resilia announced an $8 million series A funding round, led by Mucker Capital and Callais Capital Management, with participation by Cultivation Capital. Funds raised to date are $10.4 million.
Having experienced the government and philanthropic response to Hurricane Katrina's devastation, Wilson knew billions of dollars of new funding would be deployed in response to the coronavirus pandemic and Black Lives Matter movement. "Often, organizations or groups come together to give a whole bunch of money, then four or five years later ask whatever happened to that money?" said Wilson. This is particularly true of new funding initiatives that don't yet have a back-office infrastructure.
To ensure that their dollars are not being wasted, funders want to know the impact of their dollars immediately and over time. Resilia expanded its product line to serve the complex needs of grantors (government, corporations, foundations, and private donors) and grantees, commented William Hsu, cofounder and partner at Mucker Capital and a Resilia member board.
Coordinating the philanthropic response has been a tremendous opportunity for Resilia. "As a result, the company has experienced a 40% uptick in revenue from all its products," said Wilson.
Since Black Lives Matters, consumers are getting the importance of buying from Black-owned companies. Not so in the govtech, and nonprofit and philanthropy tech worlds. Government agencies, corporations, and foundations are still not giving Black-owned tech firms their due. "It's important that these organizations go beyond just writing a philanthropic check to purchase products and services from BIPOC (Black, Indigenous, and people of color) entrepreneurs," said Wilson. Starting and expanding supplier diversity programs can help. Supplier diversity programs proactively encourage the use of traditionally underrepresented or underserved group such as women and minorities.
One initiative in the works since 2019 is happening at the federal level. Currently, to qualify to participate in these programs, firms must be 51% owned and controlled by women or minorities. For federal programs, there is bipartisan support for legislation to clarify that women-owned and minority-owned small businesses are still eligible for contracting opportunities even if they receive more than 50% of capital from private equity or venture capital firms.
Talent is everywhere. Opportunity is not. What will you do to ensure this changes?
Read more articles like this as soon as they are published on Forbes.