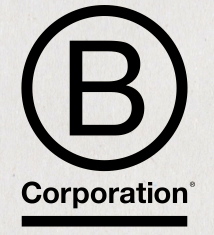 B Corporations: redefining success in business
back
By Ralph Allora
TRAY is a member of NBIS (Network for Business Innovation and Sustainability), a nonprofit network that promotes responsible and successful business in the green economy. Recently NBIS hosted a forum to highlight a key initiative: promoting the role of B Corporations.
According to the nonprofit organization B Lab, which provides B Corp certification, a B Corp "meet(s) rigorous standards of social and environmental performance, accountability, and transparency." B Corp certification "is to sustainable business what Fair Trade certification is to coffee or USDA Organic certification is to milk," B Lab adds. The stated mission of the B Corp movement: to redefine success in business. (View the B Corporation "Declaration of Interdependence" here.)
More than 600 companies from 15 different countries have been certified as B Corps, and that number is growing steadily.
NBIS has produced a highly informative white paper report on B Corporations. You can download it here. It details the process of B Corp certification, and clears up the confusion between certification as a B Corp and incorporationas a Benefit Corporation or Social Purpose Corporation.
Just as important, the report makes a compelling case for becoming a B Corporation. It's certainly got us looking into the process. Here are some of the highlights:
1. Attract customers and differentiate your brand.
B Corporation certification provides a credible way to demonstrate a company's commitment to 'doing good' as part of doing business. Additionally, B Corps currently benefit from increased media attention, which provides extra exposure of their brand and products to the public."
2. Gain access to capital from impact investors.
Socially Responsible Investment (SRI) is an investment strategy that seeks to consider both financial returns and social benefits. A growing community of investors and philanthropists are interested in generating environmental and social benefits through investment in for-profit entities that incorporate these values in their mission."
3. Save money while doing business with like-minded companies.
To foster a stronger cohesion among B Corporations, B Lab created the community of B Service Partners. It enables B Corps to access quality services from each other and from partners that provide specialized and/or discounted services to B Corps. B Corps offer each other generous discounts for products and services as diverse as carbon accounting software or legal consultation."
4. Obtain legal protection for social and environmental decision-making.
By requiring the formal step of amending the articles of incorporation [to include social and environmental benefits], B Lab ensures that companies make their commitment to stakeholders explicit vis-a?-vis shareholders. As a result, management is officially empowered to make decisions in the interest of society and the environment while also generating financial returns."
5. Attract and retain quality employees.
These days, pursuing sustainable business practices that include the treatment of employees and engagement with the community can be a powerful asset for recruiting and keeping great employees. B Lab's website provides a job listing resource for B Corps to attract potential employees."
Want to become a B? Start here.
Ralph Allora is co-founder and marketing director of TRAY Creative, a Seattle-based creative agency specializing in brand identity, marketing campaigns and web solutions for forward-looking companies and nonprofits.