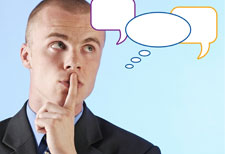 Award-winning Boards Show That Money Isn't Everything
back
This year, the underlying theme in nonprofit governance seems to be that a good board is active, works hard, and provides a lot more than money to the operation of the organization.
I base this assessment on the achievements of the finalists for the Brooke W. Mahoney Award for Outstanding Board Leadership, presented by VCG, an organization whose entire focus is good governance and board development.
To qualify at all, each of the finalists had to have a board with the basic principles of good governance in place:
clear expectations of what board members were required to do, from contributions to attendance at board meetings
working boards who put in a lot of time and sweated over the details
careful processes for board recruitment, matching the needs of the organization to the skills of potential members as well as bringing a diversity of backgrounds to the board
frequent communication through committee work, electronically, and in person
The winner this year — the board of Alwan for the Arts — also exemplifies finding and using new resources. Alwan provides a space to showcase the culture of the Middle East. The board:
reached out to businesses for in-kind donations for everything from airfare to catering, from website development to branding
created an Advisory Board of high-net-worth individuals that expands the organization's donor base and is a training ground for Executive Board members who will be familiar with the organization, its mission, and its challenges
created a membership program to ensure a stable and predictable stream of revenue
Alwan has developed a board that is almost equally divided between financiers and artists, which gives it a long reach in for both the business and cultural worlds it needs to fulfill its mission.
Breakthrough New York, a finalist, is a six-year college access program for low-income youth. It exemplified willingness to change structure to accomplish its goals. During the last two years, the board guided the organization through transition to an independent 501(c)3 after years of operating through a fiscal agent, a process akin to starting over. To make the transition, the board — like that of Alwan — provided services, contacts for services, and hands-on help, not just money.
Another runner-up was Sakhi for South Asian Women, which combats domestic violence. Here the transition was to a new generation of leaders: a board chair and an executive director who, for the first time, were not part of the agency's founding cohort. With all that going on — transition is usually enough to slow down any organization — the board also dealt with a funding cut and put on the agency's first major event, a two-day conference. Again board members contributed much more than money to these efforts.
The board of The Edith and Carl Marks Jewish Community House of Bensonhurst met a different kind of challenge: its first multi-year grant focused on metrics. A board member opened the door to the grant. As the board undertook the process of defining the agency's work with metrics, it became energized and other board members also brought in new funding sources.
While all this was going on, the board also worked on building its own capacity by assessing its strengths and weaknesses and bringing on new board members. Using the expertise of board members, the agency is also assessing profit-generating business models to help fund a new site and has revamped its financial reporting.
Yes, the give-get of board members is important but don't forget that the "give" part isn't always cash.
If you liked this article, you may also like:
Nonprofit Board Membership Requires Time and Commitment
Entrepreneurs Give More Time and Money to Charitable Causes
New Models of Philanthropy Will Challenge, Enrich Nonprofits
Philanthropy in the Future: A New World View