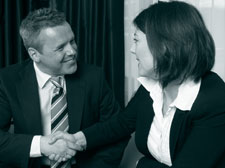 Am I Dreaming? More Government, Business Support for Small Businesses
back
How nice it is to see politicians focusing on plans to rev up small businesses and recognizing the importance of small businesses to the economy and to communities. While I can't predict the outcome , I can certainly cheer the intent.
"Small businesses are the heart and soul of our neighborhoods. They enrich our lives and add character to our streets," said Scott Stringer, Manhattan Borough president in his State of the Borough address, adding that it's very difficult for such businesses to get loans they need to grow or modernize.
His proposal, modeled on a program in Philadelphia, is the New York City Small Business Growth and Retention Fund. The program would be given $20 million for loans to small businesses, particularly those in high need neighborhoods or those that potentially offered high growth. The Department of Small Business Services would be in charge.
On the Upper West Side, a zoning proposal is afoot, that will limit the size of storefronts, especially those used for banks and chain stores, such as Duane Reade. Smaller mom-and-pop stores would not have to compete for space or rent with the big guys.
The city already has a Department of Small Business Services that has a cornucopia of services and programs for small business, including The Neighborhood Leadership Project to provide training and networks for community leaders focused on improving the business environment.
Again, I'm not sure where this is going or if any of them are the "right" solution. I'm just delighted that the debate is taking place and the networks built.
At the federal level, the Startup America Partnership, started by the White House in 2011, is a public/private partnership providing discounted services, mentoring, access to capital, and training. It's gaining momentum, adding all sorts of mentoring, services, and discounts. In October it added Startup Women — Yay! — aimed at helping women entrepreneurs get growing. Startup events take place nationwide so check its calendar for something nearby.
Major corporations continue their focus on small businesses, with American Express OPEN now partnering with the New York City Department of Small Business Services to offer free seminars on how small businesses can team up to get federal — or any — contract. Government contracts offer small businesses a growth track that is slow out of the gate but can really take off.
Goldman Sachs 10,000 Businesses program, which gives small businesses access to business education, financial capital and business support services is expanding its reach to new cities, six as of now, but more will be added.
So, from politics to practical tips, small businesses are on the front burner, where they belong.
Let's keep the conversation going by speaking up to let politicians know we care about small businesses and, if you are a small business, help yourself to the buffet of free services. We want you to thrive!
If you liked this article, you may also like:
Small Business Support Isn't Just One Week Each Year
Get Ready for Startup America: Make a Plan
Corporations Team Up to Give Small Businesses a Leg Up
Jobs Act is Right On: Americans Must Support Small Businesses