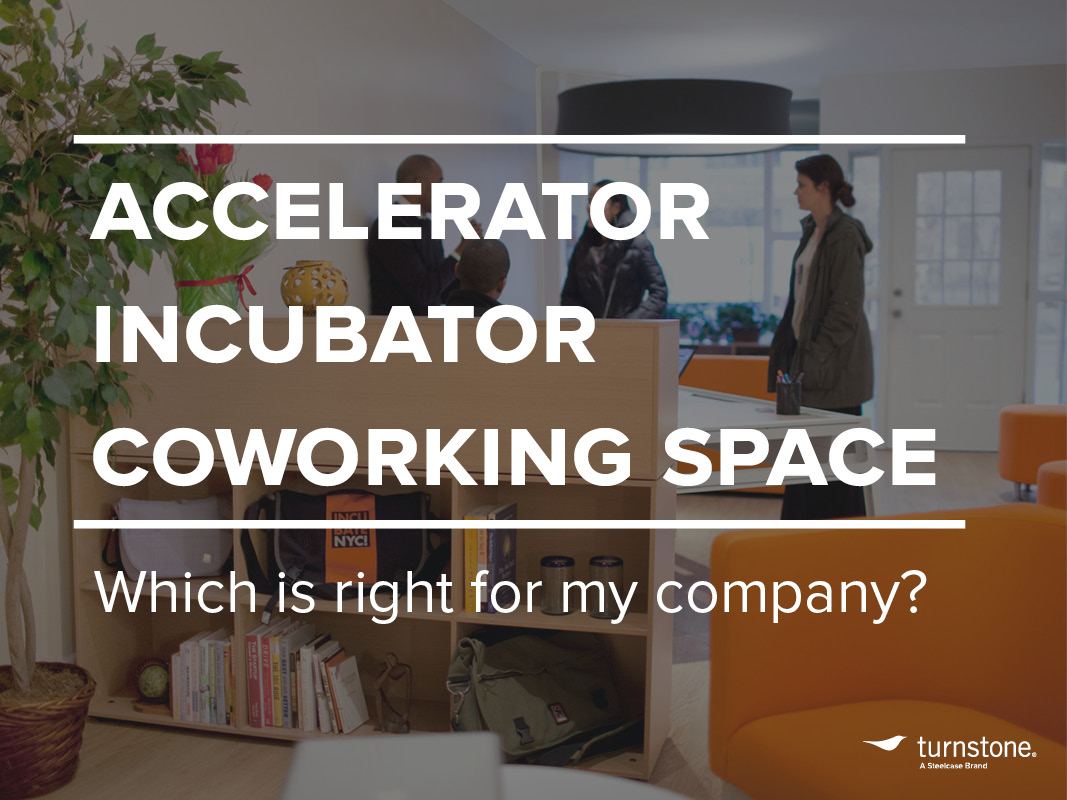 Accelerator, incubator or coworking space: which is right for my company?
back
Startups know that connecting, networking and collaborating are key to success. Accelerators, incubators and coworking spaces all facilitate interaction in different ways. So how do you know what is right for you? The answer is, of course, it depends.
To start your evaluation process, you need to know how each works and what value they offer.