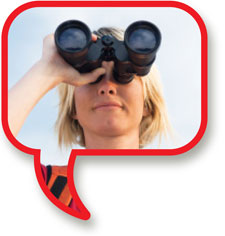 9 Trends in Social Good Focus of Summit
back
Wow! Where to begin? In rooms full of energetic people, keyboarding on one device or another, and bombarded with one great idea after another, where to begin in describing the Mashable/92ndStY Social Good Summit.
A few major concepts recurred throughout the week:
1. Social media are values-neutral. They are tools. What you do with them determines their value. Peace activists use them. So, too, do dictators. If I am filled with anger, hatred or jealousy, I can use social media to transform my anger into positive action or to spew my anger to a wider audience. Social media are what we make of them.
The test of a person's life is what we do for one another … Muhammad Yunus, Nobel Laureate, founder of Grameen Bank
2. Social media can't change the world alone: People still need to meet in the public square, to see each other face to face. The important thing about social media in the Arab Spring was that people were able to congregate in the public square. Media — traditional and social — have synergy. Television and film still matter … a lot!
It's very easy to think of the fall of leaders in the Middle East was in response to Facebook or Twitter but it was grounded in traditional media: TV, radio and newspapers … Helga Tawil-Souri, assistant professor in Media, NYU
The greatest social movements have come from the bottom up — freedom, sustainability have trickled up to the political level; individuals sound marginal in the beginning but their voices penetrate over time …. Ronit Avri, executive director of Just Vision
3. Mobile is here to grow: Mobile banking allows people in rural areas to have a bank account and save; they allow medical staff in the outback to communicate with hospitals.
Health workers in the poorest communities are using SMS texting to report on nutrition. Mobile is transforming our ability to work in the poorest communities … Anthony Lake, UNICEF director
4. Gaming is not just for amusement: Games are raising money and awareness, among those mobile phone users in Africa and on Facebook where Farmville is being challenged by 1,000 Days game in which you have to beat the clock to keep people alive. It's one game among many aimed at making gaming matter.
Young people have all this creativity and technology in their hands … All this power in their hands but they don't know what to do with it. If they knew, the problems we see would disappear. Creativity is much more powerful than problemsI… Muhammad Yunus, Nobel Laureate and founder of Grameen Bank
5. Partnership is the model of the future: GE is partnering with start-ups. ABC-TV is partnering with the UN Foundation. Gamers are partnering with broadcasters and NGOs. NGOs are partnering with just about everyone.
Partnering is what it is all about. Being open is good for business and being open helps business be good … Beth Comstock, chief marketing officer, GE
6. Women and girls matter: Access to services and education by women and girls cannot be an afterthought. It has to be a principle goal. From mainstream media images to rural customs that prevent education for girls, from wars to health care for mothers, women are getting a raw deal. Change that deal and the world changes.
What if we looked at war as if women mattered? It is more dangerous to be a woman than a soldier … Abigail Disney, filmmaker
7. Failure is good: Failure is part of the creative process. The important thing is to try and to keep on trying, learning from your mistakes each time things don't go as planned. Until you try something, you don't know what the problems really are and running up against those unforeseen problems means things don't go as planned.
Big ideas start with small ideas. You solve problems on little bets. You have to make mistakes …. Peter Sims, author of Little Bets: How Breakthrough Ideas Emerge from Small Discoveries
8. Social enterprise can solve a lot of problems: A self-sustaining business to solve a social problem can be set up by individuals or corporations to create jobs or to solve social problems, such as delivery of health care services or availability of financing. Each entity will employ some people who then become buyers for other businesses.
The best way to predict the future is to invent the future …. Peter Sims, author of Little Bets: How Breakthrough Ideas Emerge from Small Discoveries
9. Everyone can do something: Tweet about the causes that matter to you. Go to websites and learn what's happening. Encourage those on the front lines. For inspiration, consider the middle school children in Virginia Skyping a school in Bangladesh. When told that the Bangladeshi students had no working toilets, the Virginians held fundraisers to bring running water and decent toilets to the school in Bangladesh. No matter what your age, you can make a difference. If you don't, who will?
We are all men. Those of us who bring life into the world are Well Organized men, that is, Women …Tobeka Stacie Zuma, first lady of South Africa
And, your final challenge, from Muhammad Yunus:
Pick a problem that bothers you — poverty, whetever — isolate it, narrow it down, and come up with a business solution. Not for making money but expenses will be recovered by the pricing.
What problem bothers you? How are you going to solve it?
Women, War, and Peace, a 5-part PBS series that starts October 11. It is part of a 3-year programming effort to raise awareness about women's rights. The effort also includes Half the Sky, based on the book by Nicholas Kristof, and Kind-Hearted Woman, which focuses on domestic violence.
To Catch a Dollar, a film playing at theaters in New York and elsewhere, about bringing micro-credit to America.
Games for Change has games to raise awareness of just about every social challenge, from redistricting to poverty. And they are sorted by age, from 7-year-olds to everyone else.
Million Moms Challenge unites mommy bloggers, corporations, and media behind the cause of ending death caused by pregnancy and child birth.
Nothing But Nets is partnering with the NBA, Sports Illustrated, the UN, and people who want to generate their own fundraising event to end malaria. A $10 donation buys a family-size mosquito net, education about its use, and distribution, that is, job creation.
Fuse Corps aims to bring entrepreneurs together with public service, to engage in solving local government problems.
The Elders, an independent group of experienced world leaders have joined forces to end child marriage. They plan to accomplish that goal within in one generation by changing traditional and religious values that encourage marriage of girls as young as 9 or 10.
Just Vision supports Palestinians and Israelis who are working for a nonviolent resolution to the conflict by giving them a voice through film.