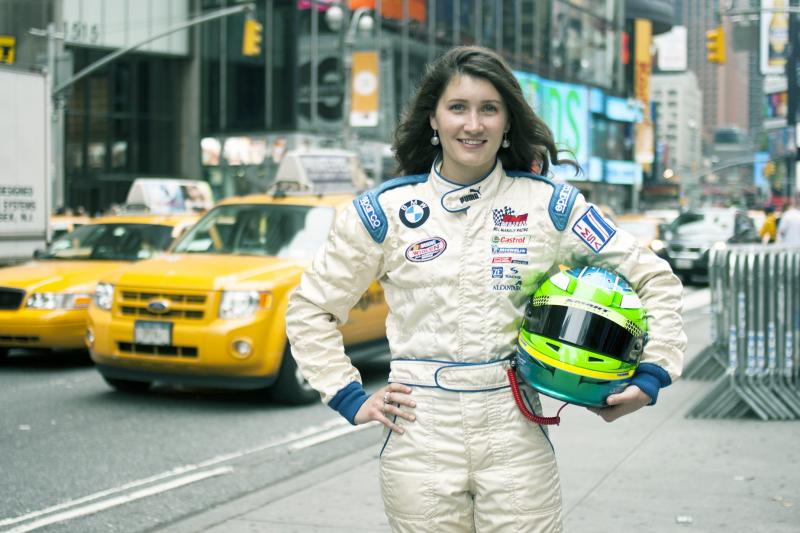 6 Tips for Raising Venture Capital Fast
back
When it comes to raising money from venture capitalists, the gender of an entrepreneur matters, According to new research from Stanford's Clayman Institute for Gender Research, VCs have confidence in a man with a business background leading a tech company, but not in a woman with a comparable profile.
Lynn LeBlanc is an exception to the rule. She held management and product development positions at several tech companies before raising venture capital for not just one, but two tech startups.
LeBlanc has a deep understanding of the tech market, though she is not herself a technologist. She has over 25 years of successfully bringing emerging technologies to market with a specific expertise in enterprise software and technology at both Fortune 500 companies and Silicon Valley start-ups.
For the second company, HotLink, she raised $10 million in three months – a speed that would make any entrepreneur's head turn.
So what's LeBlanc got that other women entrepreneurs with business background don't? LeBlanc shared six keys to her success:
1.) Developed game-changing technology.
The same technical team that LeBlanc worked with at FastScale, the previous company she founded, developed HotLink's technology. HotLink makes it easy for tech, financial services, telecommunications, and Internet search firms, among others, to mix and match virtual infrastructure for their data centers. Companies often struggle to integrate technologies and manage big data centers, making the market for HotLink's products large and lucrative.
VCs also like to know that it won't be easy for competitors to enter the market. LeBlanc's team while at FastScale developed an excellent track record developing patents in data center management. This allayed investors' concerns about the competition.
2.) Self-funded the initial development.
Managing investors' anxiety during product development is hugely time consuming. When you're starting a company that is developing new technology, so much is unknown. It can be nerve wracking for both investors who expect deadlines to be met, and startups that run into unexpected problems as they develop their product. LeBlanc was able to sidestep this problem entirely by developing a viable product — one that customers would pay for — before she asked others for funding. She was fortunate to have money from selling FastScale that allowed her to do this; not everyone will have this luxury.
3.) Bootstrapped startup.
At first, LeBlanc minimized outgoing cash. She was, after all, spending her own money. This impressed investors, who are more willing to take risks on a company that has its spending under control. LeBlanc continues to be frugal. Her hope is that the company will not need another round of financing.
4.) Used a customer advisory board.
LeBlanc formed an advisory board with CIOs and heads of engineering from seven big companies that provided HotLink with feedback on their product throughout the development process. These insights were invaluable.
Now you may be thinking that it was difficult for LeBlanc to recruit big names to her advisory board. Not so for a woman with a track record in not only understanding the problems in running data centers, but how to fix them.
Prospective investors were able to consult these experts to confirm the size of the market and the importance of HotLink's products within it. This dramatically streamlined the due-diligence process and boosted VCs' confidence in the company.
5.) Sought "smart money."
For LeBlanc, VCs are more than a piggy bank; they also provide expertise and connections. She partnered only with firms that had domain expertise and a portfolio of companies in the same space. She wanted – and got – smart money.
Smart money makes the startup more efficient, too. VCs often get a seat on the board. It saves a whole lot of time during board meetings when you don't have to bring people up to speed on industry basics. Board meetings can run three to four hours when you have to spoon-feed newbies, but can be cut down to 90 minutes when everyone knows the industry.
6.) Build relationships before you need them.
HotLink secured $10 million in Series A financing led by Foundation Capital, with participation from Leapfrog Ventures. LeBlanc had known members of Foundation for five years before approaching them for HotLink funding, and Leapfrog was an early investor in FastScale, the first company LeBlanc and her team founded.
Not many women will have the alignment of stars that allowed LeBlanc to raise $10 million in three months. Chances are you are more likely to have the experience depicted by the Clayman Institute. Do not despair. Support is available.
There are several organizations that can help. ASTIA and Springboard Enterprises provide leadership training, access to capital, and connections to accelerate the growth of women-led companies. Springboard is currently recruiting for its Life Science accelerator program for high-growth biotech, device and health IT companies led by women. A recent entry into the training market for women entrepreneurs is Double Digit Academy, which includes a one-day intensive program to help women shine when presenting to VCs.
Which keys for success will unlock venture capital for your business?
Photo of Julia Landauer. She only has one speed — fast. She is a race car driver; Stanford University Student earning a degree in science, technology and society; New Yorker; businesswoman and Survivor cast member.
Photo by Emily Dehn Knight