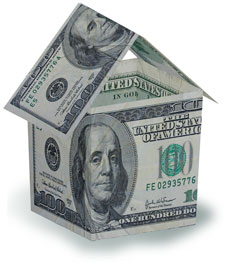 5 Tips To Ensure That Your Nonprofit's Social Enterprise Will Succeed
back
So you've done your homework, assessed your resources, and decided that your nonprofit has the enthusiasm and talent to make a for-profit venture work.
Now you have to lay the foundation for that venture.
Use your assets: If you have a recognized brand, such as Minnesota Public Radio, build on it. MPR marketed its programming by selling DVDs, CDs, t-shirts, and mugs. It taps into fan loyalty. In 1981, it started small, with coffee mugs tied to its programs. The organization developed expertise in direct marketing. By 1998, they built on that expertise to sell items unrelated to its programs and generated $4 million of profit, which was used to support MPR.

Your asset may be your knowledge of what the community needs. Rescue Mission of Syracuse serves the homeless and poor. The Mission had a chain of thrift stores. Using its knowledge of the customers served by the thrift stores, the Mission started a $1store that sells cleaning supplies and other necessities. In other words, they built on what they knew about their customers and community.
Maintain your values: The New York Botanical Garden is "an advocate for the plant kingdom." That mission is met, in part, by conducting research. To support that effort, the New York Botanical Garden Press publishes journals, monographs, and books on botanical research. The publications are aligned with its goals of advocating for sustainability but also bring in revenue to support its activities.
Avoid airlines: That is, don't start enterprises that require a big up-front capital investment and take a long time to turn a profit. MPR started only with coffee mugs.
Remember, this is a business: That means checking out the competition and finding your edge. It means marketing which, in turn, means knowing what your customer wants. Small businesses fail due to:
lack of experience
insufficient capital and poor credit arrangements
poor location
poor inventory management
fraud
competition
Understand and deal with these problems ahead of time, by educating the staff who will be responsible for the business, by hiring people who understand businesses, by putting into place policies and procedures that ensure transparency and accountability. Proper planning prevents poor performance.
Measure performance and change as needed: Because you are a business, measure business outcomes. Because you are a social enterprise, measure social outcomes as well. Measurement is your friend. By measuring the right things in the right way, you can continually improve, grow wisely, and increase the social good you do as both a for-profit and nonprofit.
Once you've laid the groundwork, you need to choose the right product or service for your social enterprise. I'll talk about that next week.
What else can nonprofits do to ensure the success of their social enterprises?
If you liked this article, you may also like:
Scaling Nonprofits: Lessons Learned by a Winner
L3C Corporate Form Provides Broad Funding Flexibility for Socially Focused Organizations