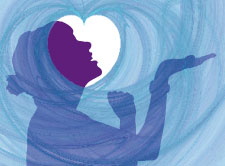 4INFO CEO Shares Secrets of Success
back
One of the best things about working with entrepreneurs is that the good ones are willing to listen and, if they hear something that rings true, they make changes.
Earlier this year, I wrote that while I applauded the intentions of the Palindrome Advisors, an organization formed in 2010 with the mission of "changing how leaders give back," I am concerned by some of its methodology.
I was very pleased when Palindrome founder Zaw Thet contacted me to discuss my concerns. Zaw is founder of 4INFO and a very successful entrepreneur who is now also turning his talents to helping others.
His willingness to listen to feedback and put it to positive use, and to build relationships through listening are characteristics of good entrepreneurs. Alas, not everyone is willing to accept criticism, much less use it well.
I look forward to more conversations with Zaw as he evolves Palindrome.
Zaw says that he was not always open to criticism, no matter how constructive. For him, it was a skill learned in the course of his career. One must take criticism for what it is worth, he says. Critical comments aren't a mark of failure; they are feedback that may help you improve.
Openness to feedback also means listening to employees. "In order to have employee buy in, you need to communicate with employees, to give them real authority into what is going on," Zaw says. "Without that, you can delegate all you want but you won't get anything done."
To his list of entrepreneurial characteristics, Zaw adds "stubborn determination and the ability to, no matter how many times you fall, down, not worry about falling down. Just get up" and, of course, "passion. You can't pass on energy and enthusiasm if don't have passion."
Hear, hear!
And I'd add, "desire to give back," which seems to be a common thread with successful entrepreneurs, even before they make the big-time. Zaw's efforts to link successful entrepreneurs with nonprofits and the more than 150 entrepreneurs who signed up attest to that. In fact, a lot of entrepreneurs seem interested in incorporating "doing good" into their business plans.
I'm all for that.
How have you used negative feedback to your advantage?